Mommy Page

May 27, 2009:
Good times in mommy's arms.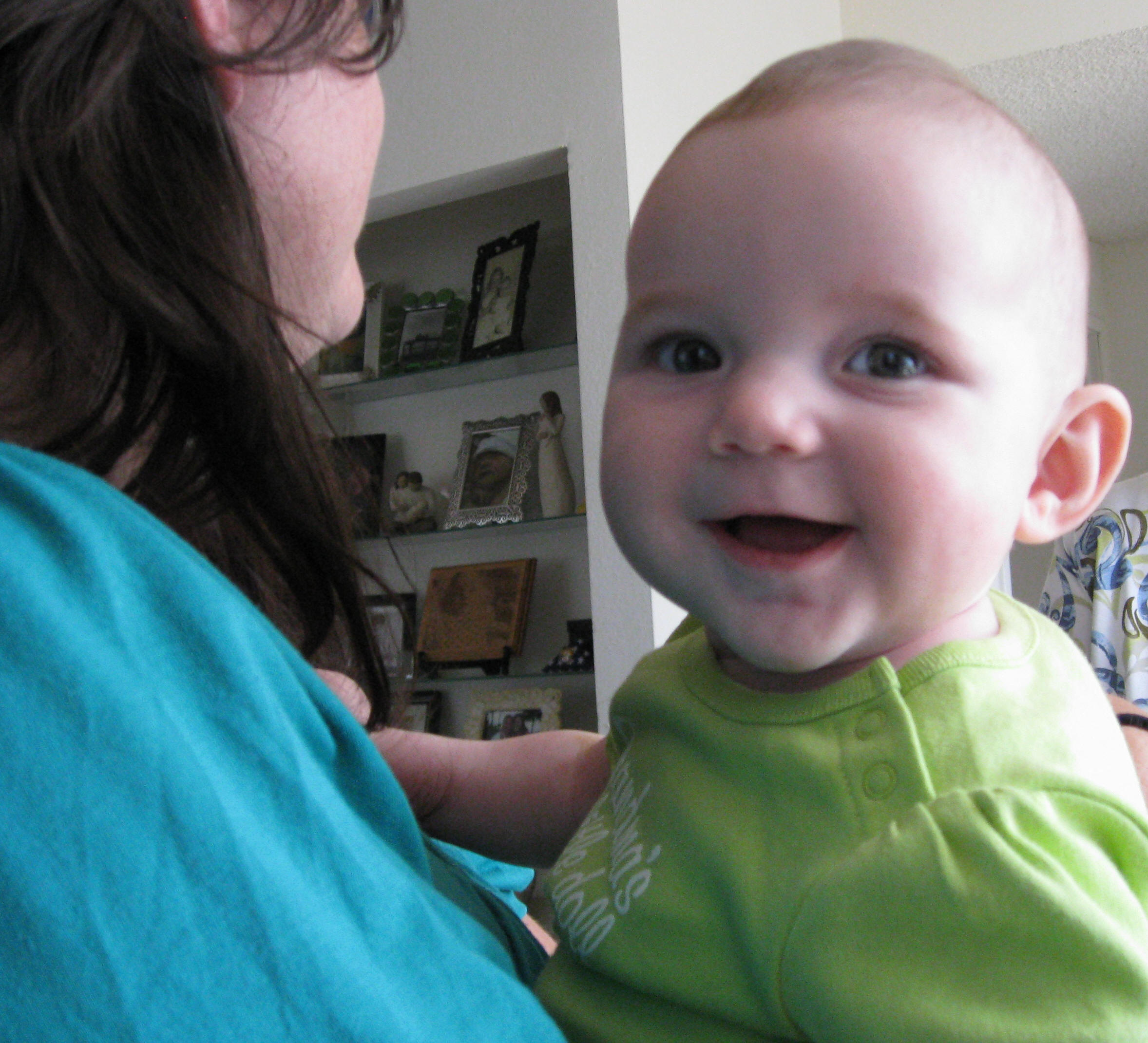 May 20, 2009: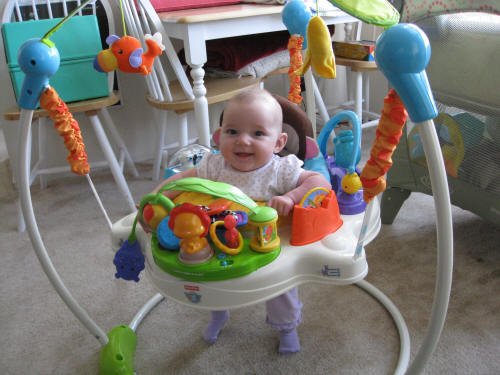 Parker Jane checks out her brand new jumper.


She really likes being upright and active.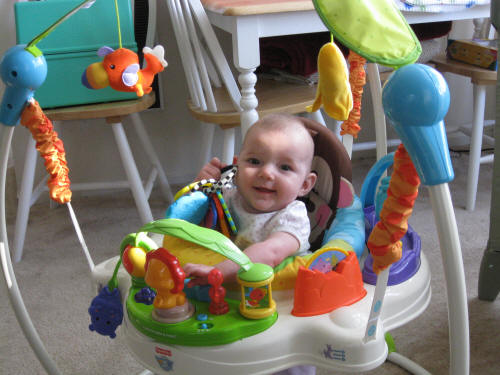 So many things to see and play with.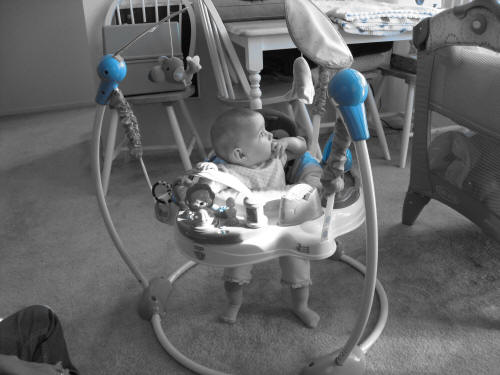 Now Parker can see the planes and helicopters fly by.


May 18, 2009:
Parker Jane and Mom play with the video cam.


May 15, 2009:
Newsflash: Is Parker Jane trying to say mama?





Parker Jane and her mom support the bikers at yesterday's rally in front of city hall.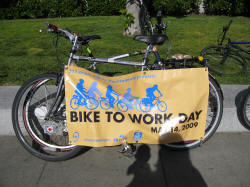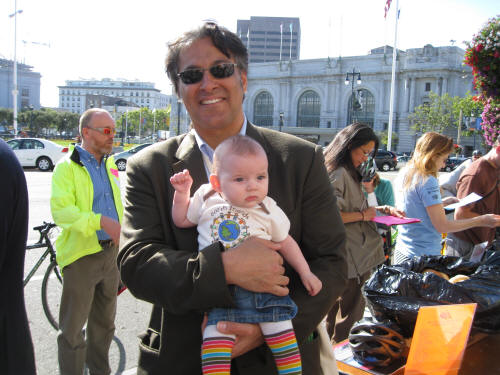 Parker Jane poses with a SF County Supervisor. She's networking early and often. Here Parker Jane flashes the baby power sign while discussing baby concerns with Supervisor Ross Mirkarimi.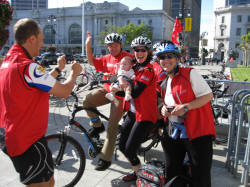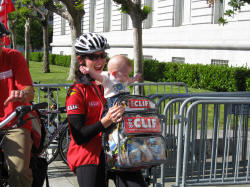 Such a civic minded little girl. Note the organic onesie and rainbow leggins.

May 10, 2009:
Mom and Parker Jane enjoy the sun in Suzanne's back yard.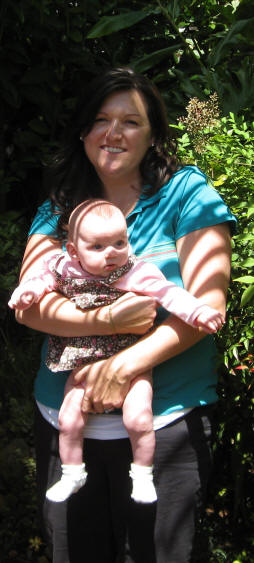 Parker Jane and mom are all cozy on the couch with Aunt Karin's prayer blanket.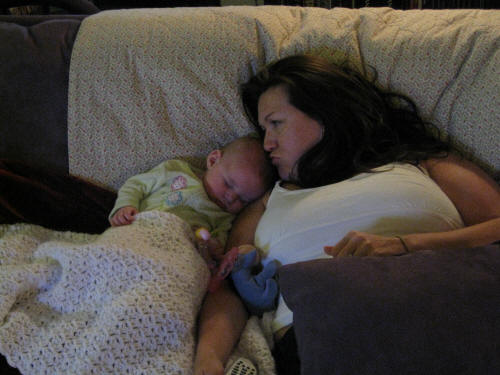 End of the girl's first Mother's Day.

May 9, 2009: Happy Mother's Day!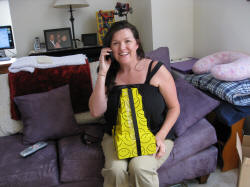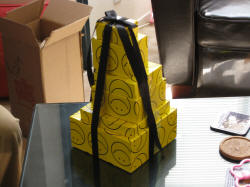 Stacey receives a thoughtful gift from her boss Yolanda.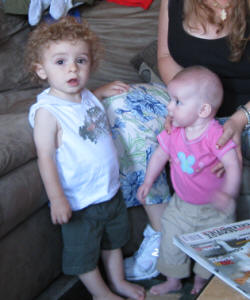 Bonnie's boy Blake shows Parker Jane his surfer curls. Who knew that Bonnie and I would both have kids that can play together?


Dude, those are some serious curls!

May 7, 2009:
Parker Jane and mom catch some rays at Ocean Beach today while daddy is stuck home on the computer.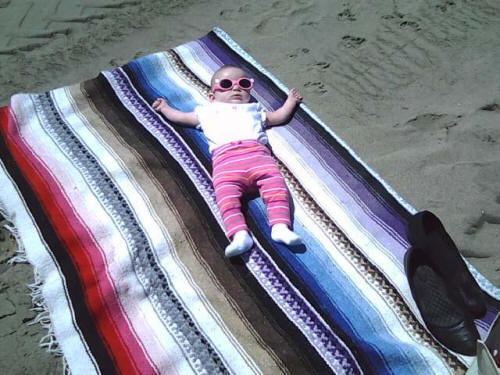 Parker Jane's personal playground.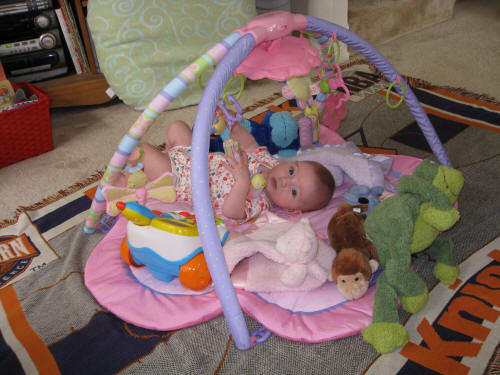 More tender moments.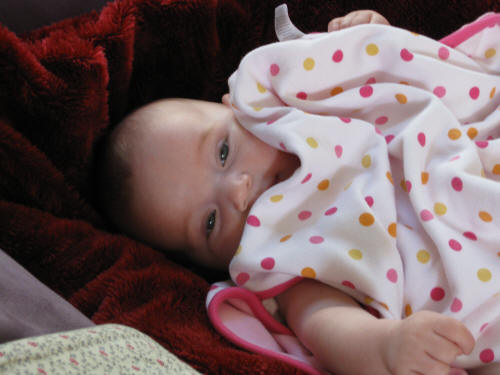 She's started to teeth now and she still manages to be super happy baby!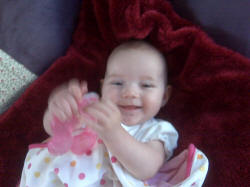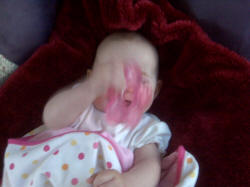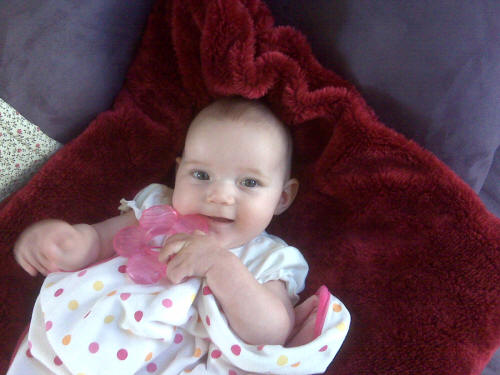 May 4, 2009:
I wish I could get this excited about being at Target.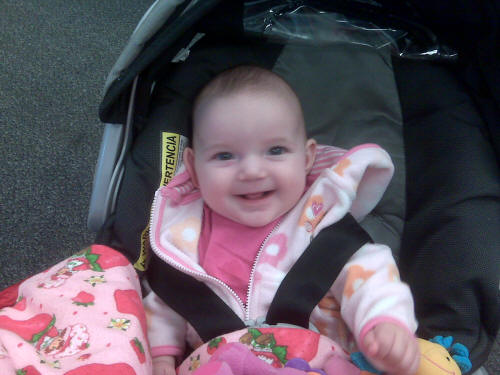 This girl loves being out of the house.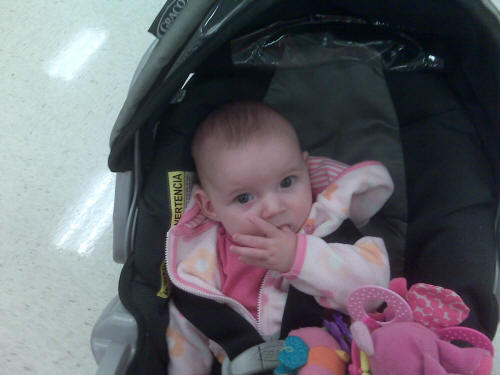 A quick check of the thumb, yup still tasty.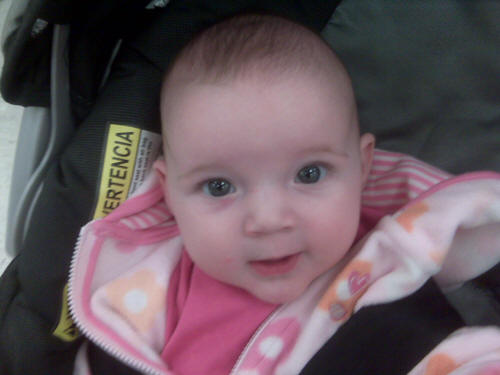 I got new jammies with feet in them.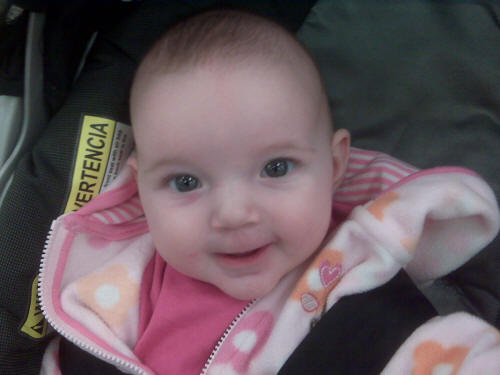 That's it from Target.

May 2, 2009:
Mommy catches daddy and Parker Jane getting silly. Look at that smile.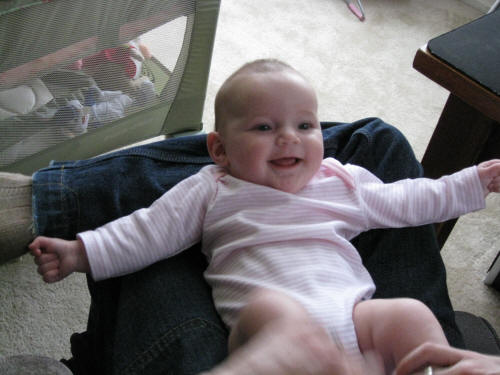 April 29, 2009:
Crib chaos here in San Francisco. Parker Jane pulled all the blankets off the sides of her crib today. New lesson learned...nothing is out of her reach if she can see it.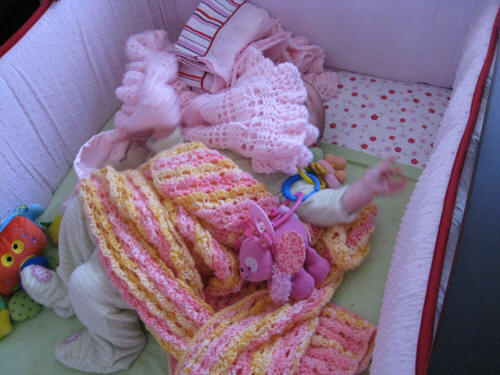 I was picking out Parker's clothes and in a matter of seconds Parker skooted around her crib tugging all the blankets that were hanging over the sides. She got them all.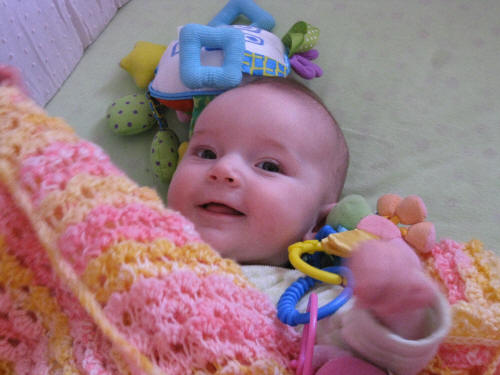 Once caught she decided to play it off like she was playing hide an seek or peek a boo.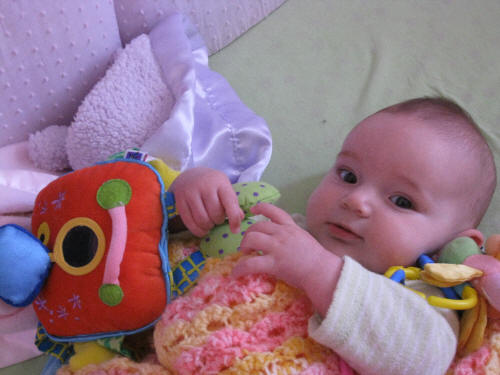 When that didn't fly she tried the coy look to distract the mommy.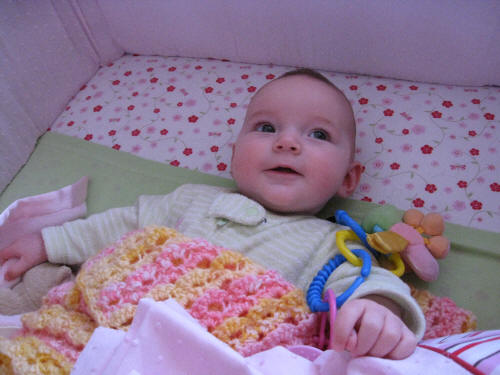 Finally she played the "little angel" card with this sweet playful look.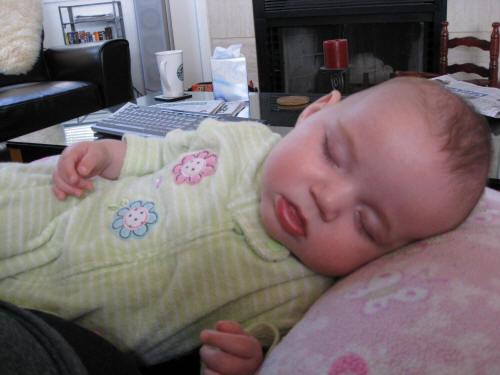 Sleeping babies are the best!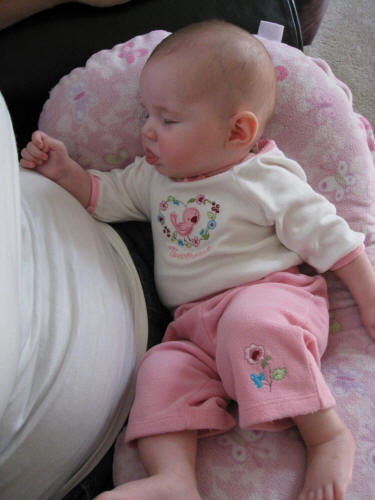 More tenderoni moments with my baby.

April 28, 2009:
Here are some new pictures of Parker Jane.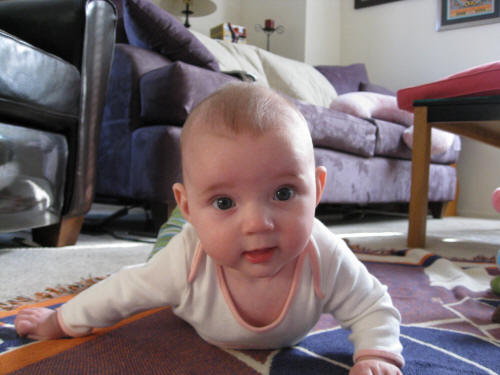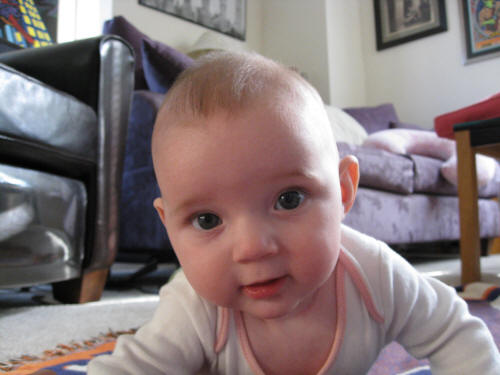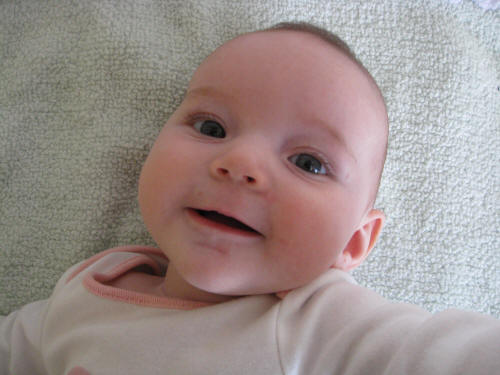 April 27, 2009: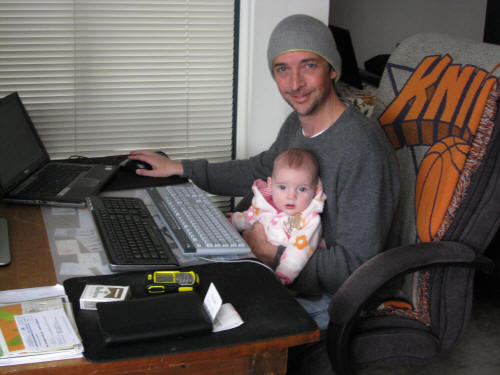 Parker helps Daddy with his email in the morning while mommy makes coffee.

April 26, 2009:
Bear with me, I have some leftover pictures from Easter and southern California to post.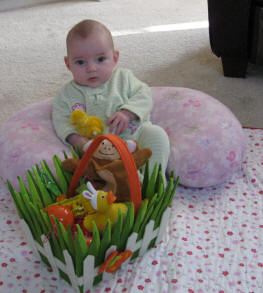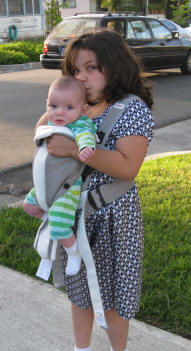 Parker and her basket and cousin Erin gives her a smooch.

Here is a special edition of monkey town from southern cali wali.

Parker Jane helps in the kitchen.

April 22, 2009:
So how does a stay at home mom makes some extra $$$ in this tough economy? Well you participate in one of the many focus groups that major companies hold in downtown San Francisco. This week it's all about the cheese. I was paid to buy, eat, and create art with cheese. Here I post some of my cheese art. Each of the pictures is actually made up of smaller pictures of cheese.






Below is my assignment to complete and bring to the focus group. The best poster/collage wins an additional $25. I don't think anyone else will have done cheese portraits? Wish me luck!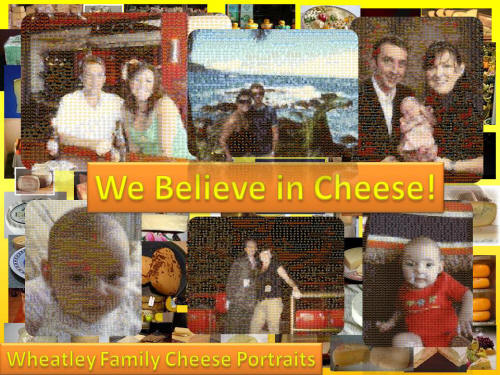 April 21, 2009: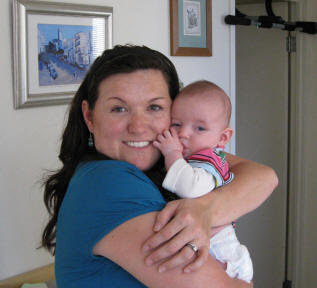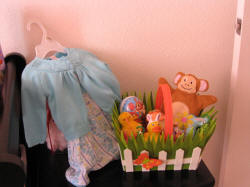 Parker and Stacey get ready for Easter.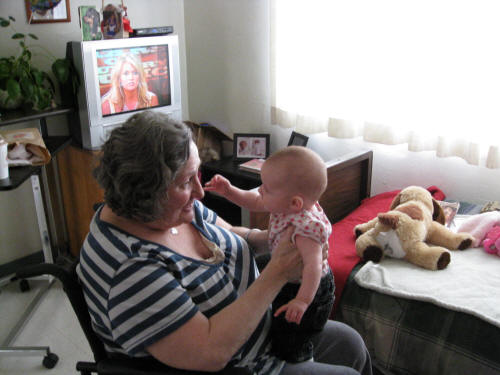 Parker Jane and her Grandma get to know each other.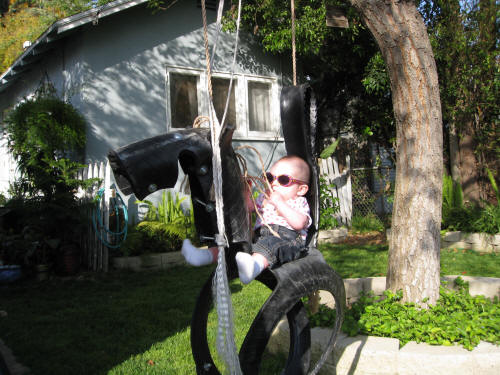 Parker Jane tries out a horsey swing.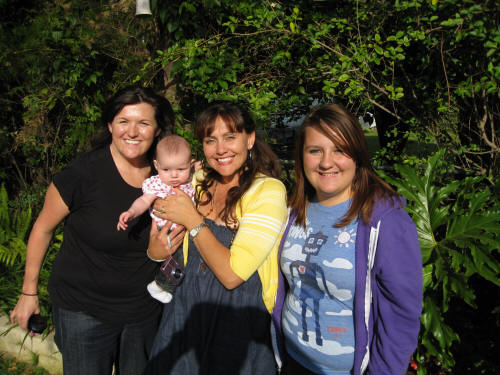 Stacey, Parker Jane, Lisa and Ashley.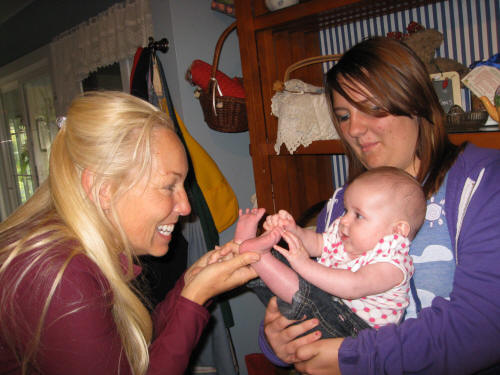 Darla and Ashley play with Parker Jane's feets!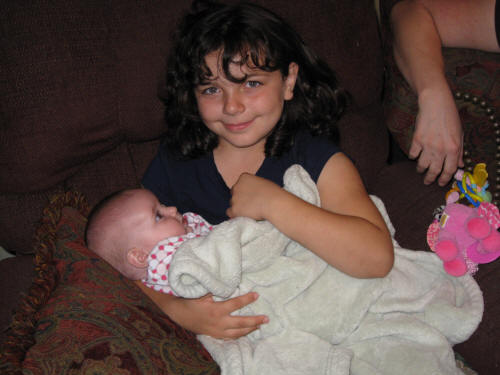 Cousin Erin and Parker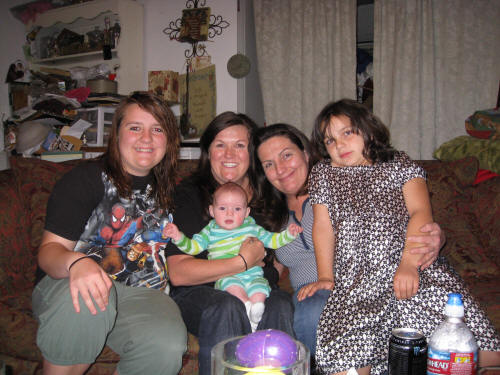 Stacey and her SoCal clan get together for a picture with Parker Jane.

March 31, 2009:
Cousin Ryan's Flat Stanley visits San Francisco to play with Parker Jane

.


Flat Stanley spent the sunny day with Parker Jane at her favorite playground.

There they explored the jungle gym, sand box, and Braille clock.

Flat Stanley liked to play and hide and seek, see if you can spot him in the pictures.

Flat Stanley and Parker Jane were great playmates; they shared all their toys and time.
At the end of the day Aunt Stacey took everyone out for a burger.

Flat Stanley sneaks in one last game of hide and seek. Flat had a great trip and is on his way back to Ryan's class.

March 25, 2009: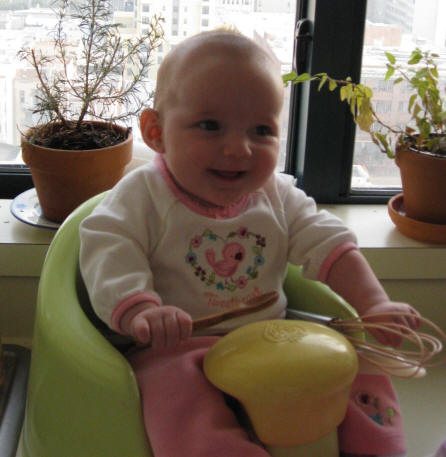 Fun with kitchen utensils!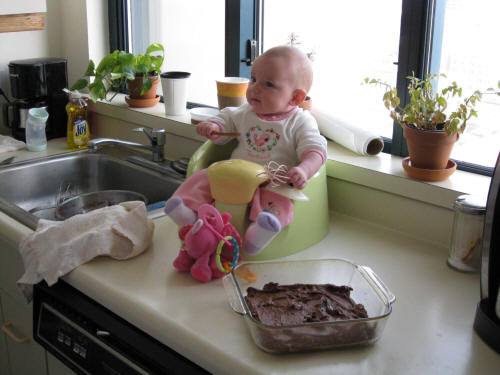 Helping out where ever she can.
Today's videos




March 24, 2009: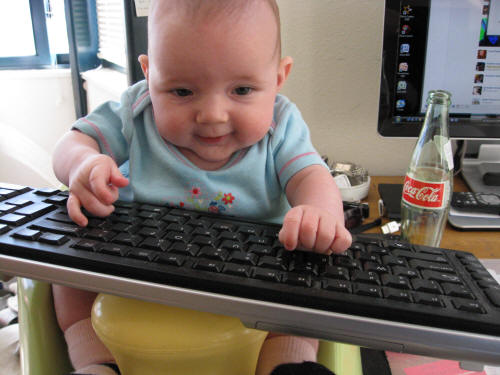 Parker Jane navigates the keyboard with expertice.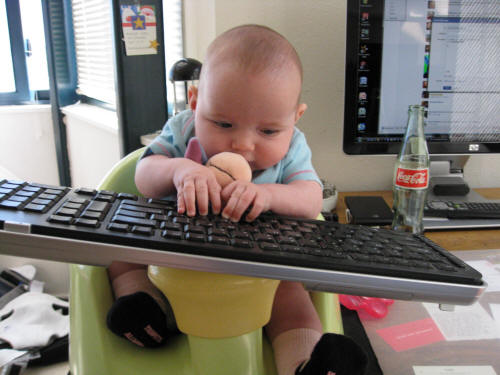 Parker answers her email and updates her website.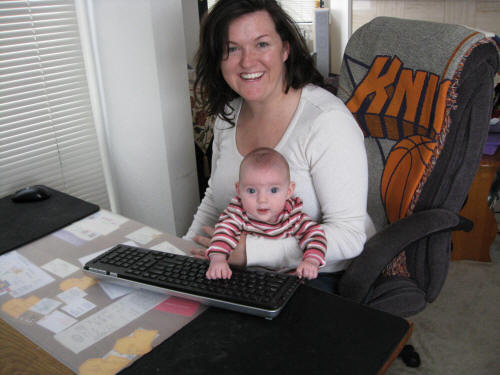 Parker Jane gets some help from mommy, love those smiles!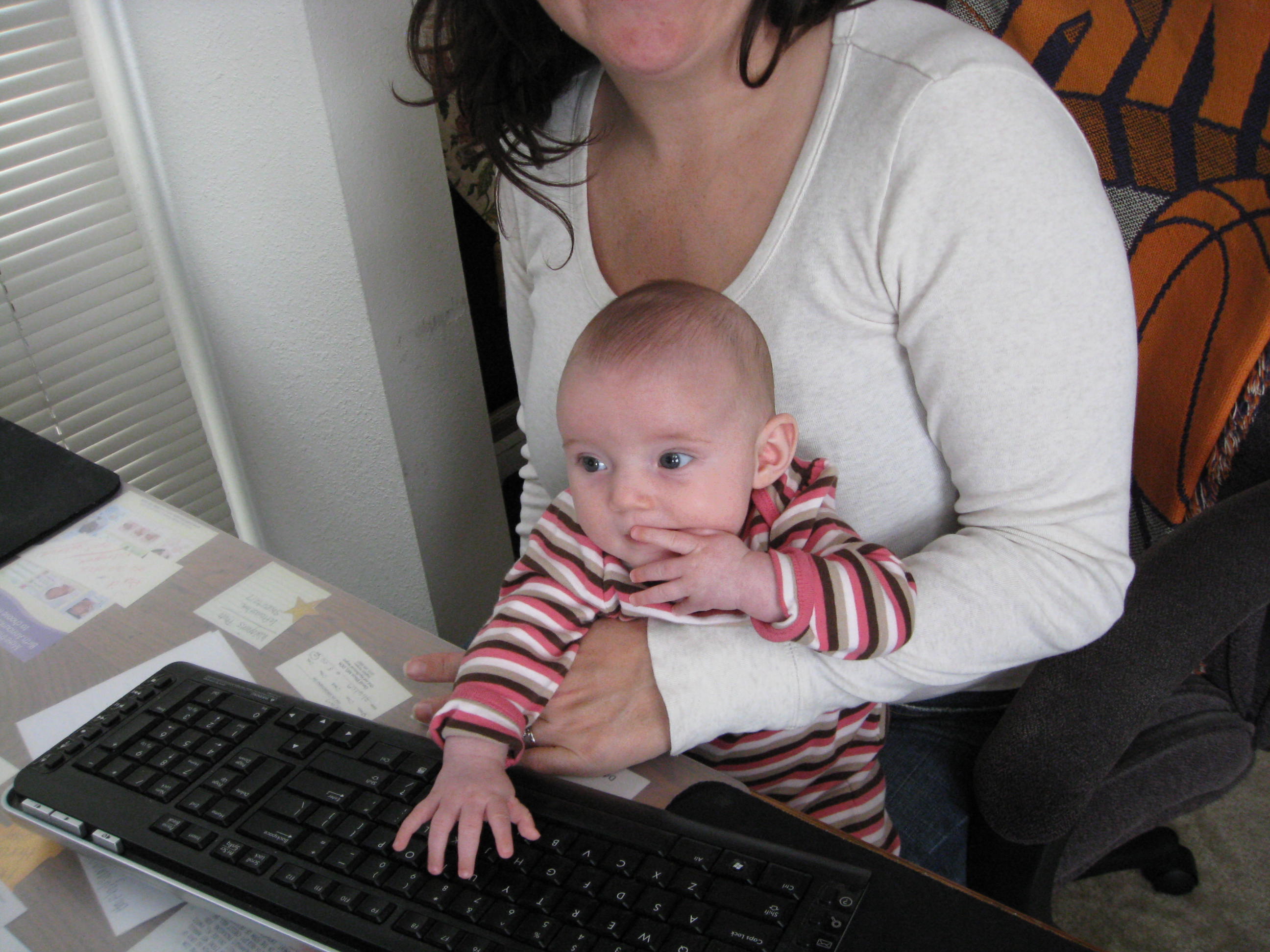 Decisions, decisions, decisions...
March 21, 2009:
Parker Jane continues her daily meetings with the boys of Monkeytown. Today's meeting was especially long and thus everyone settled for a nap afterwards.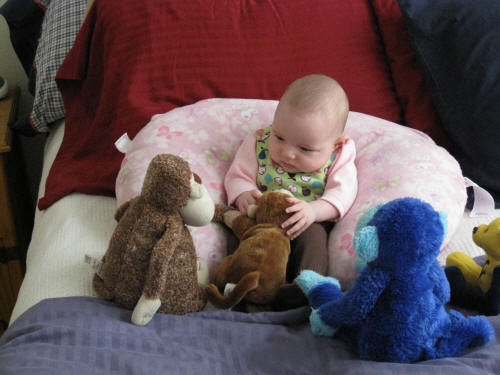 Look little monkey I give out the work assignments around here.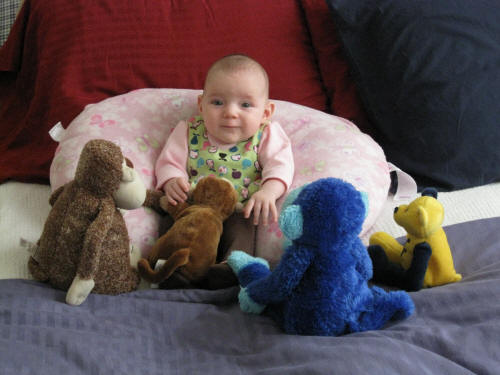 The yolk of command is heavy.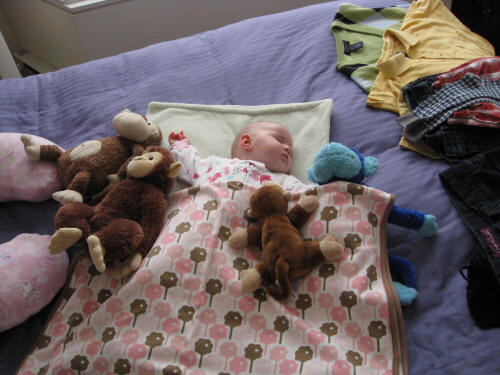 After a long day the crew retires for a Monkeytown sleep over.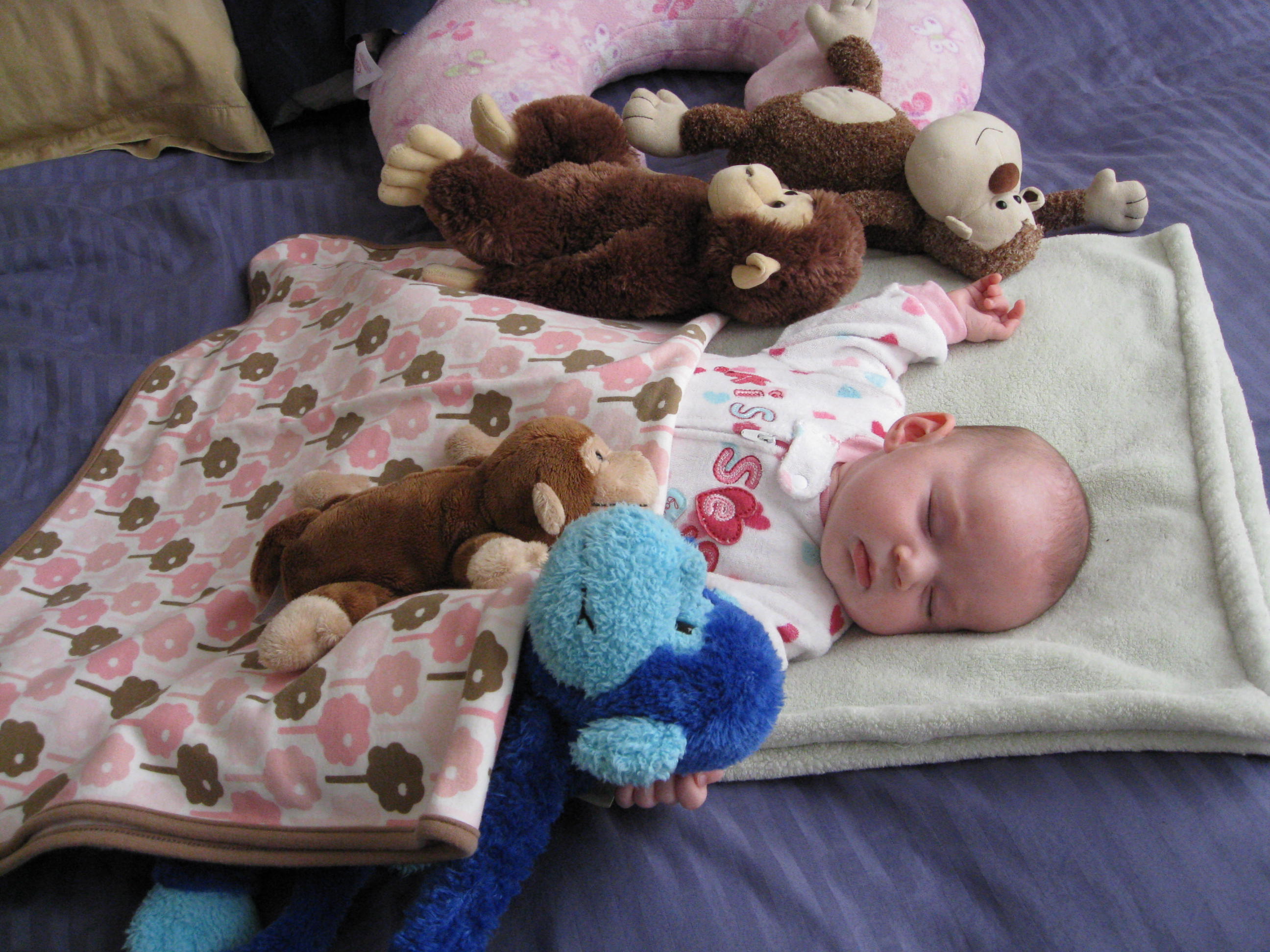 In slumber we are all equals especially Blue...Blue you're my boy!





March 18, 2009: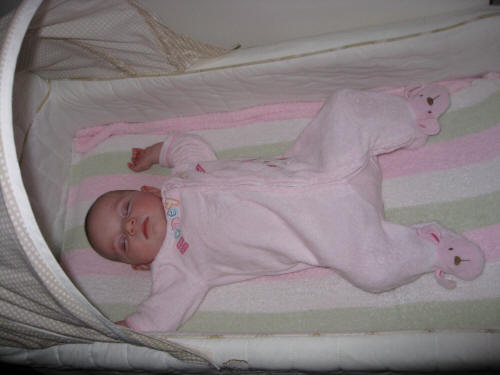 You can't get more relaxed than this.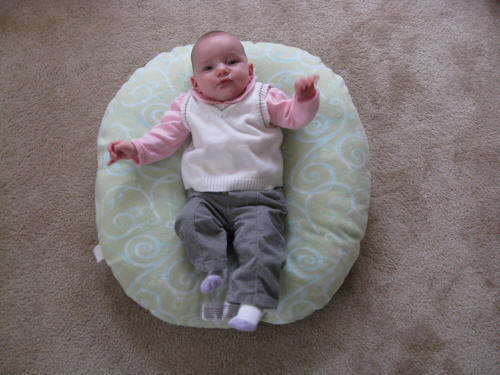 Parker Jane dresses all preppy for lunch in Palo Alto. Sweet vest, just like daddy's!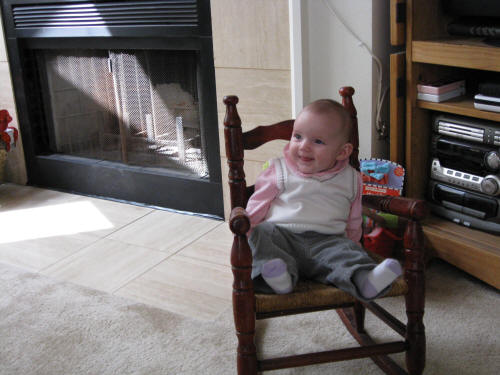 Parker Jane sits in the family rocker for the first time. Her dad sat in the same chair when he was a child...last week.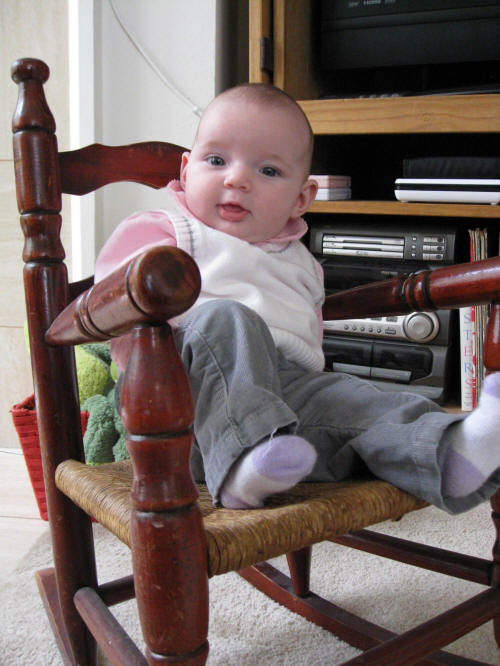 Ok, this is just redonkulous. She looks so big now!

March 16, 2009: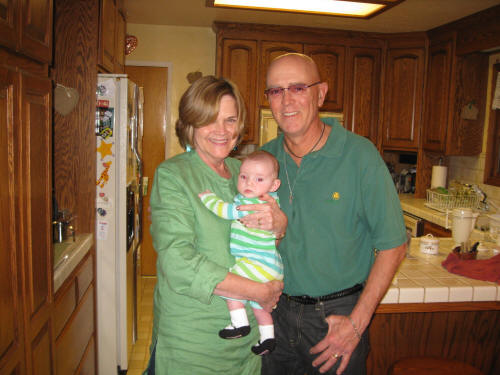 Parker Jane visits Craig and Dona in Napa, California. Craig married her parents!


March 13, 2009:
Pink Slip Friday in California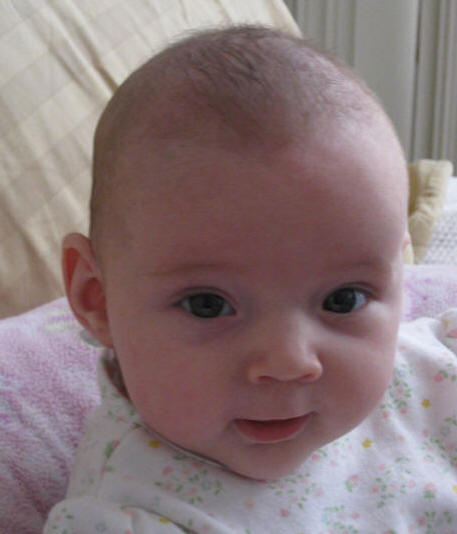 Without teachers I'm left to learn everything from my dad...PLEASE support the teachers!

March 10, 2009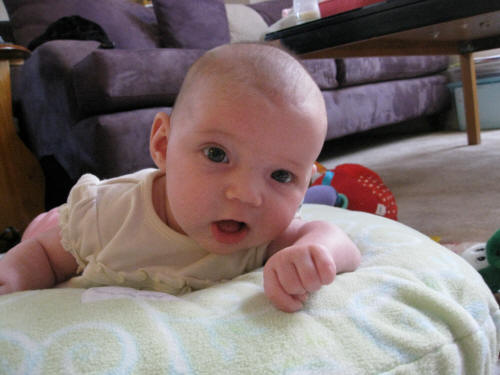 March 7, 2009:
Superstar and Sleeping Stars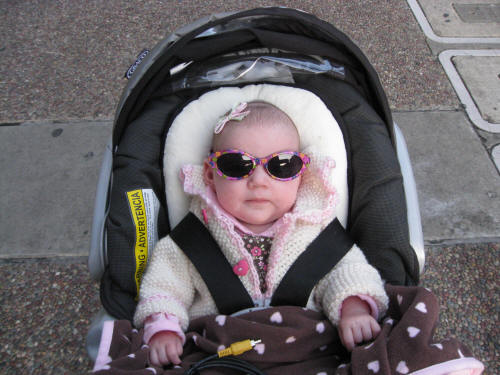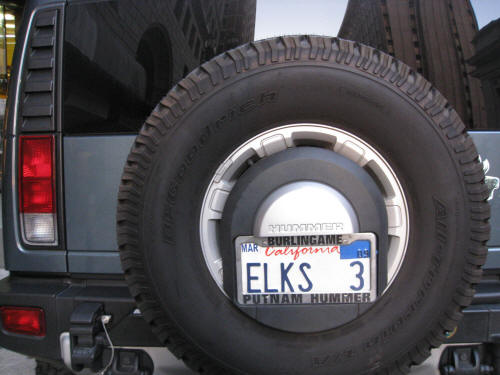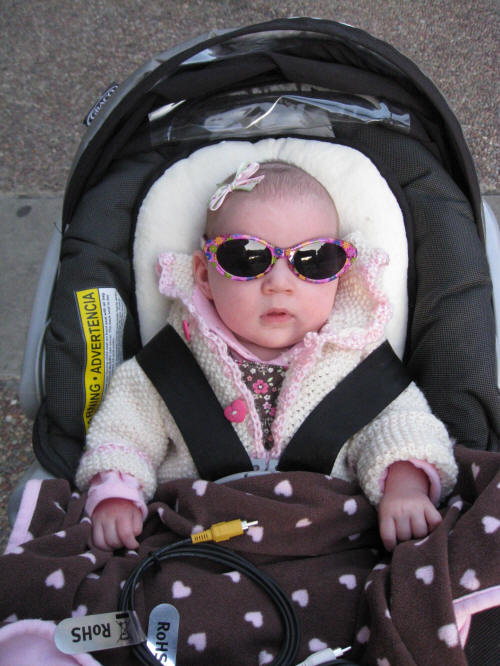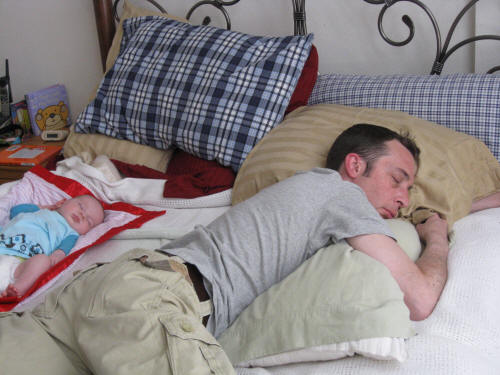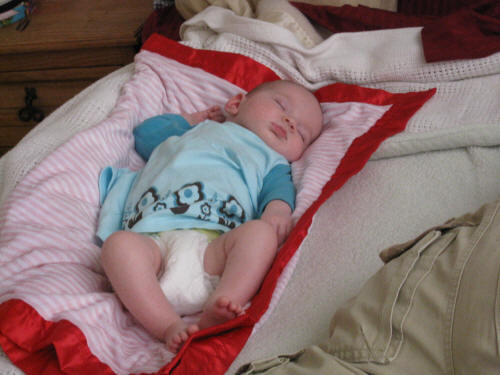 March 3, 2009:
Rainy and cold all day so we stayed inside and played and played, well at least the girls did. I stopped working at the desk to snap these great pictures of my special ladies.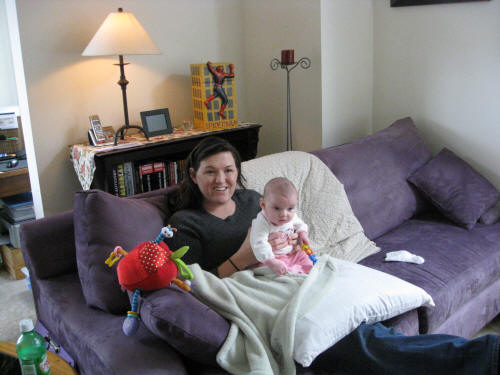 Who wants a clean house? Busted watching tv again.


They kinda look alike don't they?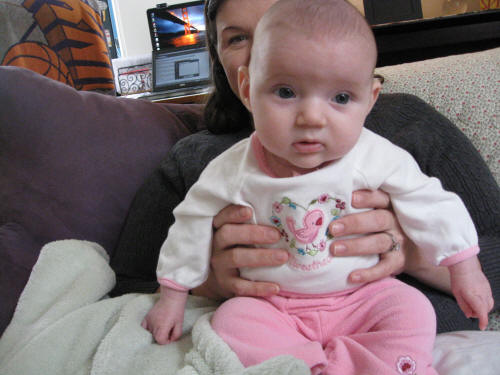 I swear I can actually hear her grow!


Finally we have the real hair coming in. So far she's a blonde.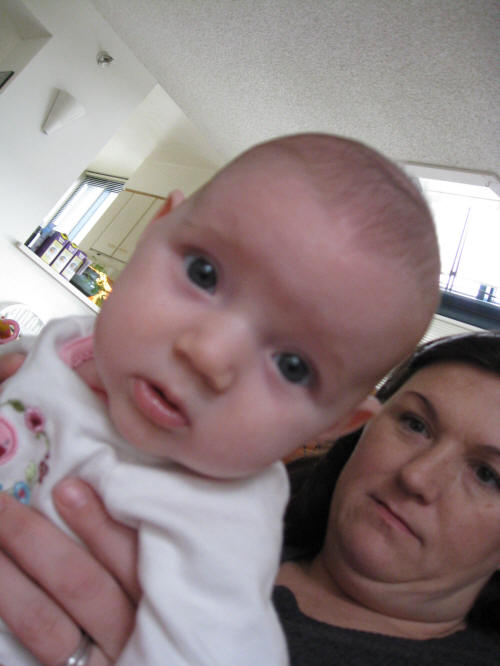 She's got her innocent look down perfect.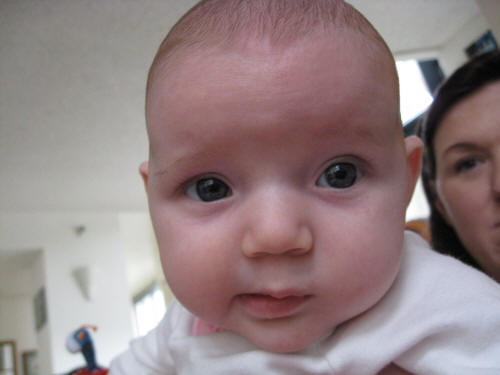 I love this face.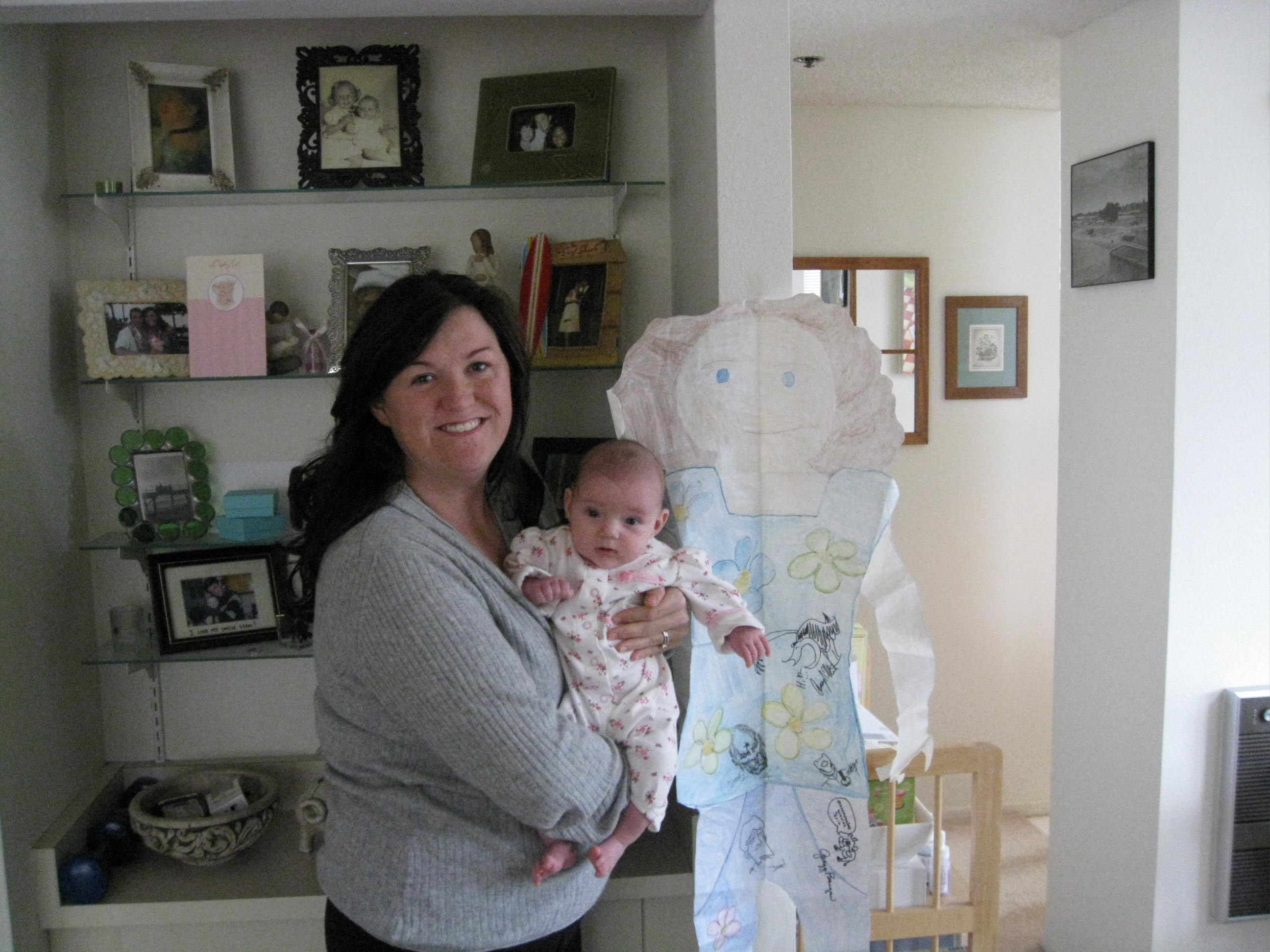 We also said goodbye to Flat Erin and sent her back to Corona California.
March 2, 2009:
Ha ha! I grabbed the camera from daddy and here's what fun mommy and Parker Jane have when he's NOT around. Mommy is creative and we have funny stuff to share. Today I present for your amusement a collection I call Monkey Town.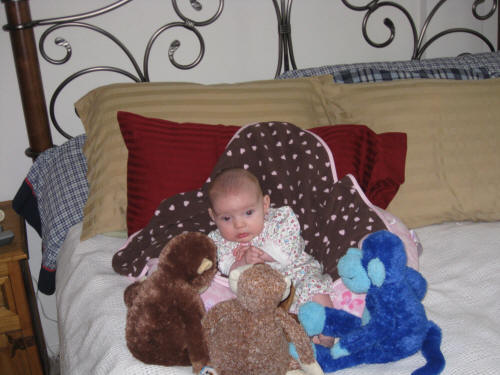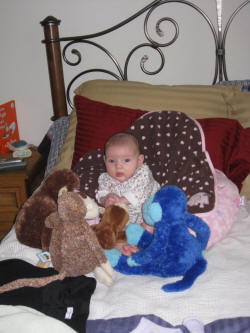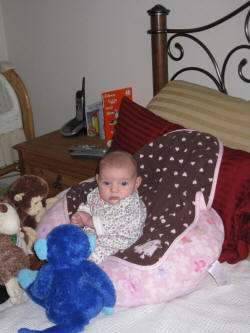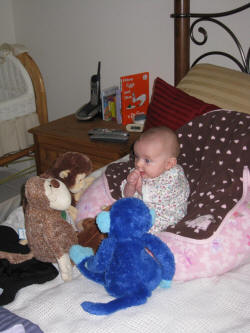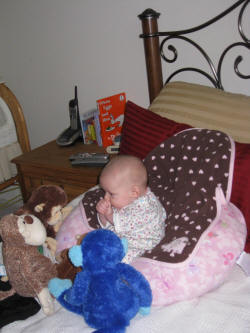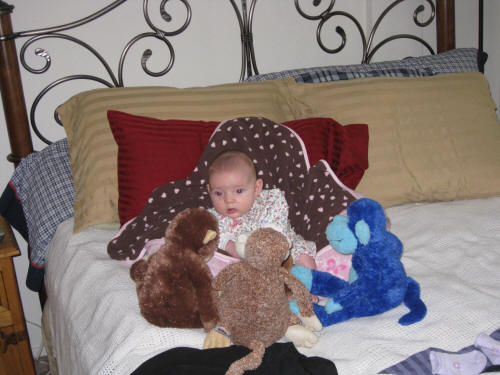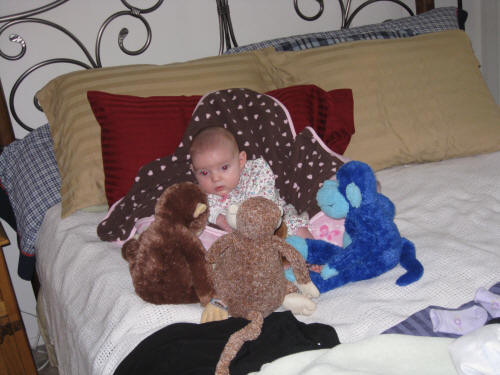 March 1, 2009:
Some quick snaps from Parker Jane's time alone with the Momster!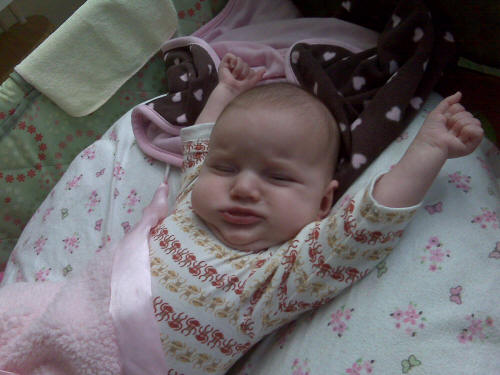 Another big day in San Francisco. Stretch it out.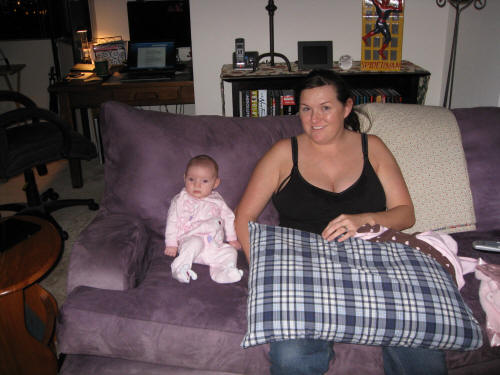 Who wants a clean house? I watch Clean House with mommy in the morning.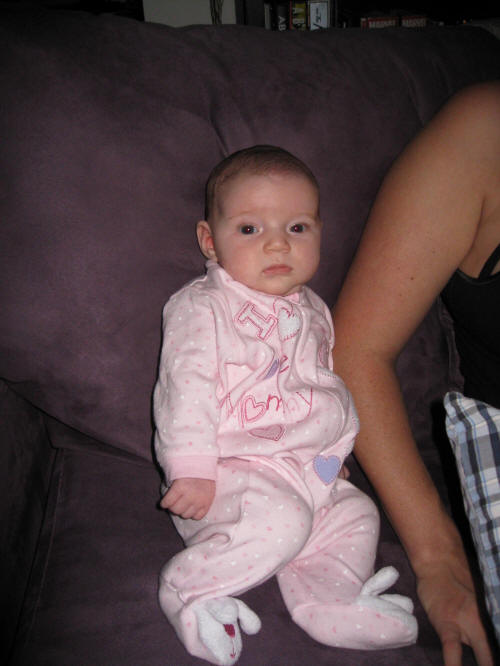 Yeah I got bunny feet, pretty sweet huh?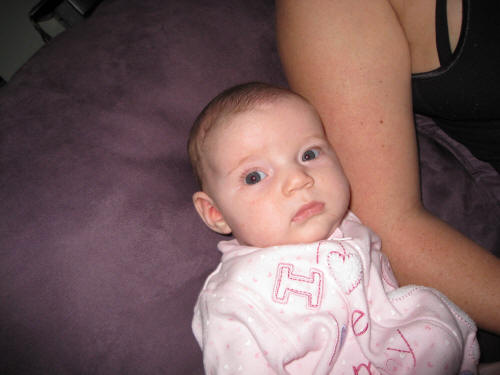 Ok haven't you taken enough pictures yet?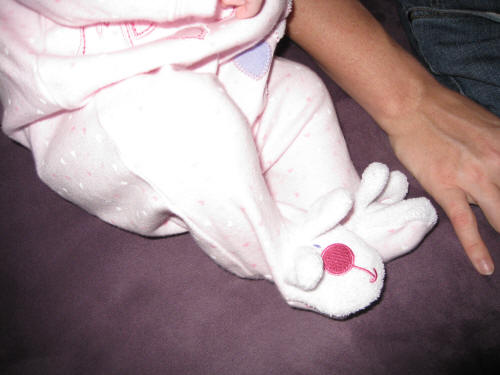 The bunny feet make the outfit.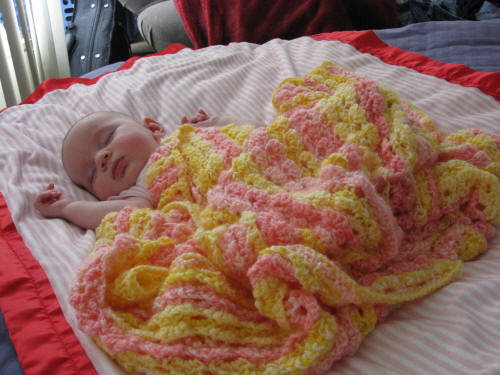 Snuggly with my favorite wubby.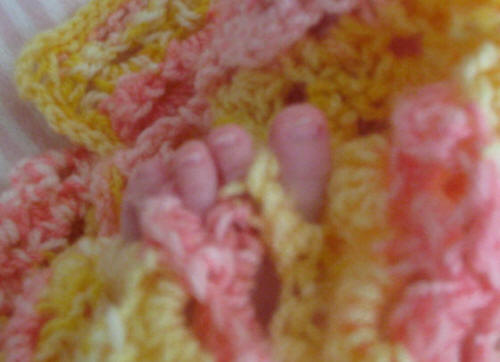 I love to stick my toes through the soft soft yarn.


____________________________________________________


February 21, 2009:
After Parker Jane and daddy finished their visit to the comic shop they made a pit stop at Christopher Elbow Chocolates. Mommy likes their special treats so Parker Jane picked out a four pack for her.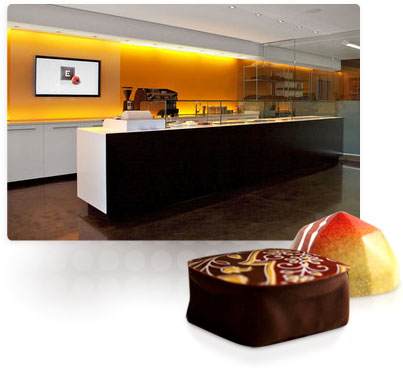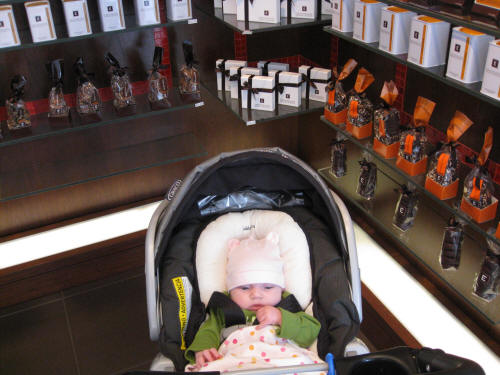 So many choices...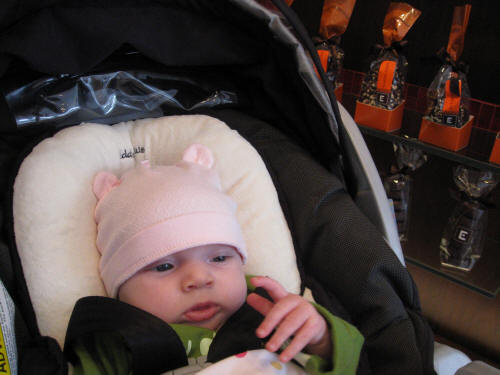 Do I get a four pack or six pack?



Pineapple
Milk chocolate blended with fresh tropical pineapple and a splash of white rum

Raspberry
A layer of fresh raspberry pate de fruit topped with a dark chocolate-raspberry infused ganache.

Yuzu
Chocolate ganache filled with Japanese citrus fruit.

Passion Fruit
Caramel made with the tropical taste of passion fruit.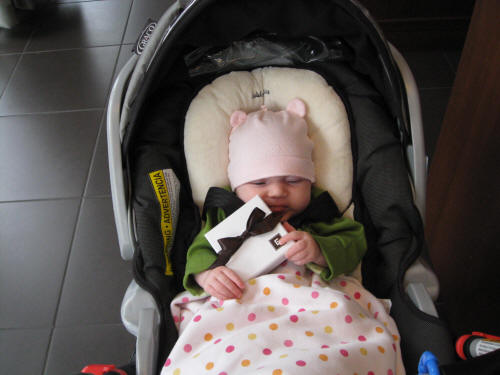 I hope mommy likes the choices I made for her. For more info: http://www.elbowchocolates.com/

____________________________________________________


February 17, 2009:
Parker Jane and mommy love bath time. She especially loves her bath towels with the built in hood. Nothing finer than a freshly washed and lotioned Parker Jane.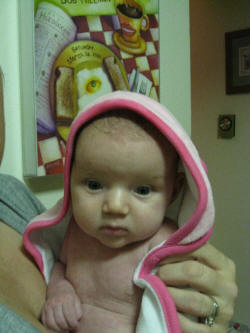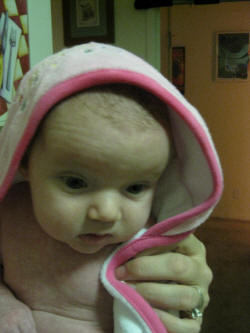 Mommy likes to catch Parker Jane and daddy napping.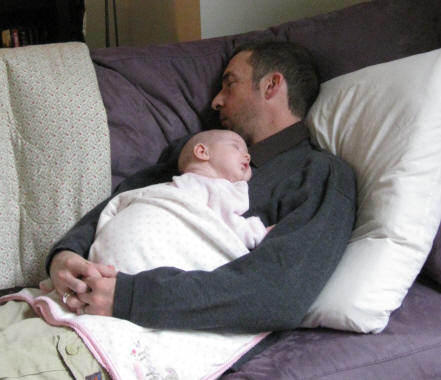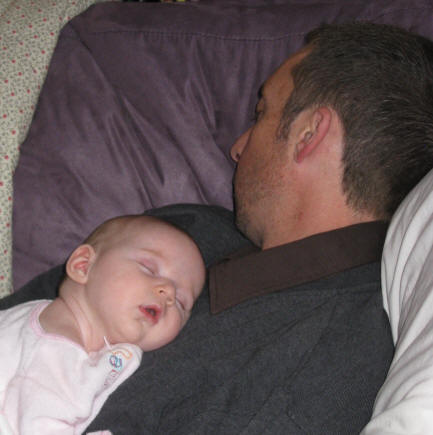 ____________________________________________________


February 15, 2009:
Parker and Mommy play in the mirror and tackle the chores in the kitchen. Plus as an added bonus we also have old time pictures of Stacey and her Mom.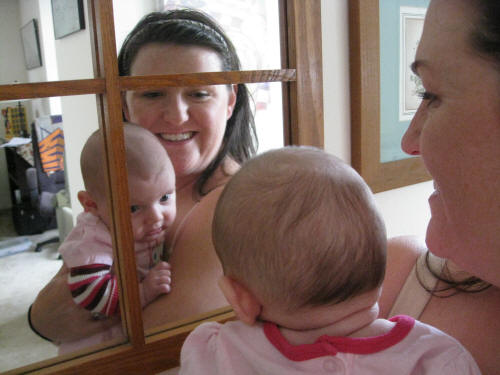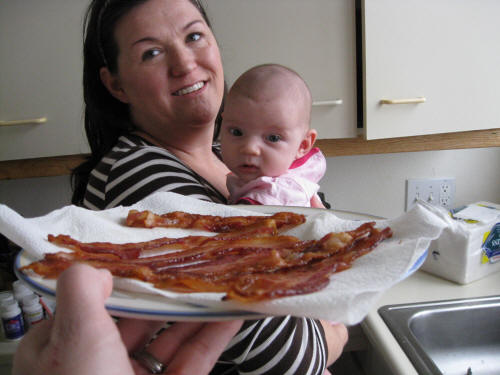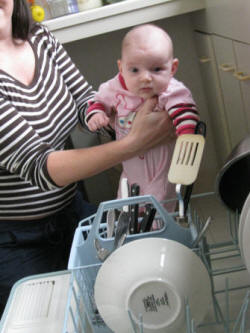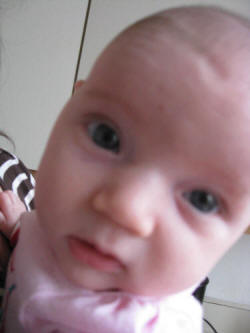 Blasts from the past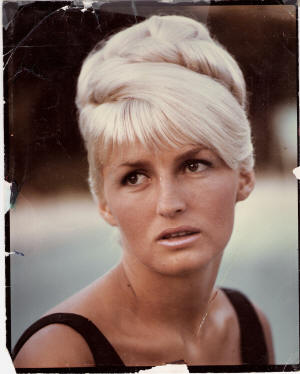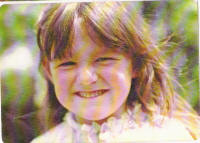 Stacey's Mom Diane and Stacey giving us a grin.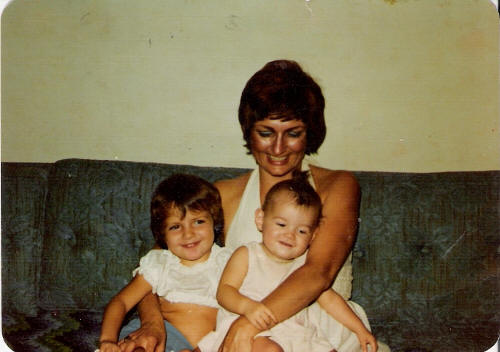 Stacey's Mom Diane holding Christy and Stacey. Stacey is on the right.