Daddy Page

July 17, 2010: Parker Jane is now taking calls.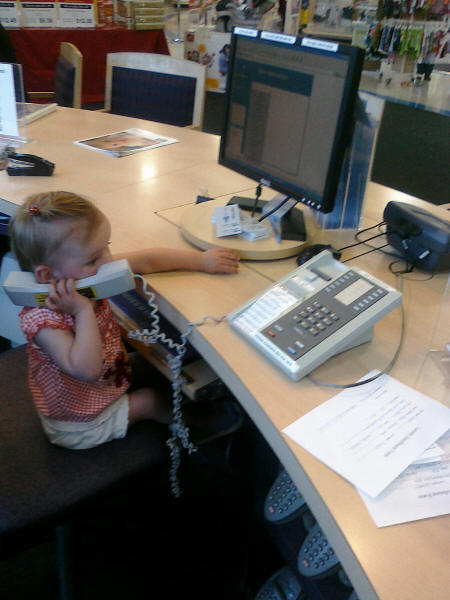 July 5, 2010 Newsflash: Parker Jane speaks out!
and says Spider-Man!


June 27, 2010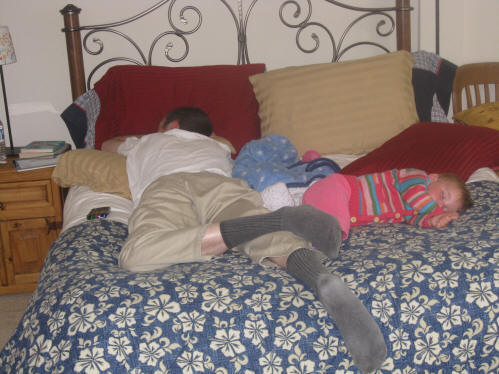 Parker Jane and Daddy napping it up.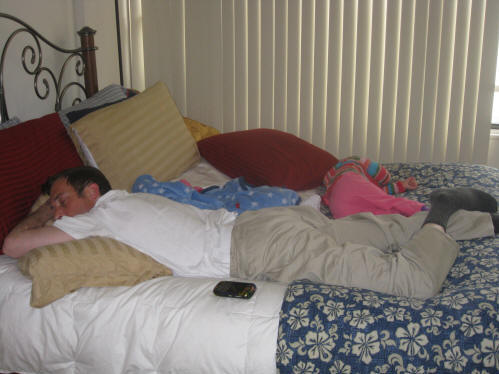 May 15, 2010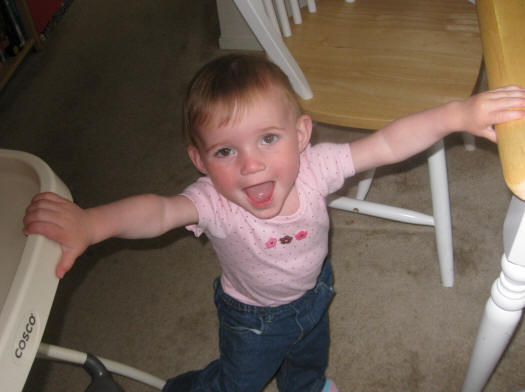 Hey DA DA DAAAAAA!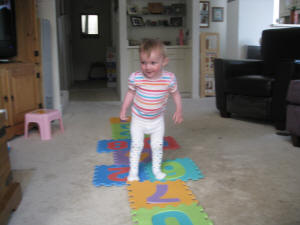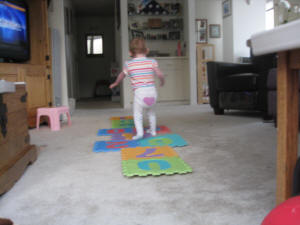 Hopscotch is hard work.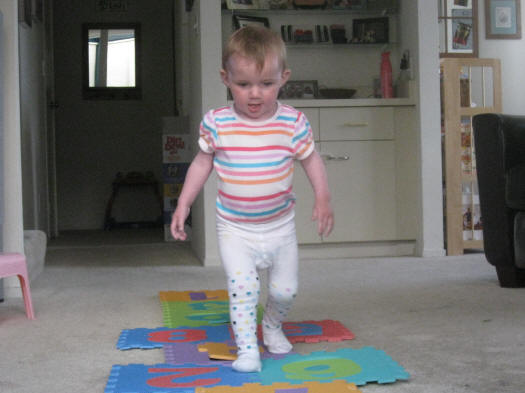 Steady as she goes.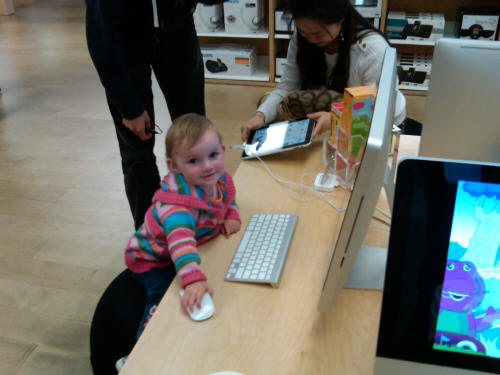 Parker Jane at the Apple store.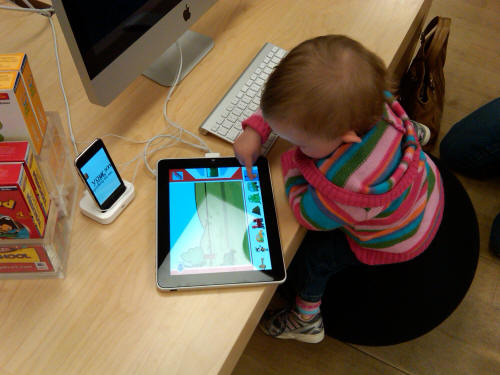 Testing out the new Apple iPad apps for babies.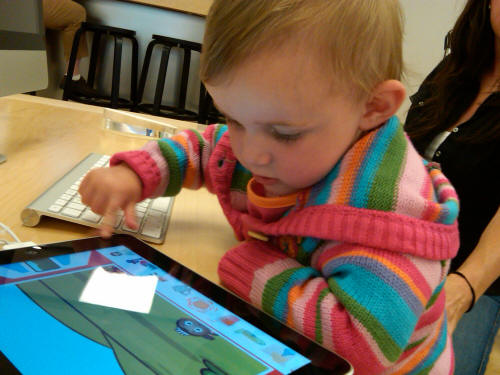 This is interesting.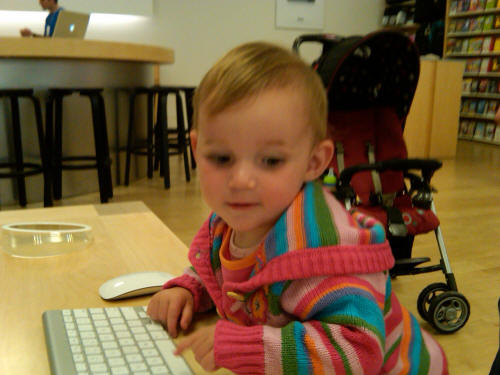 I like all the shiny Apple computers and I can even play with them. Very kid friendly store.



May 8, 2010: My little techno girl.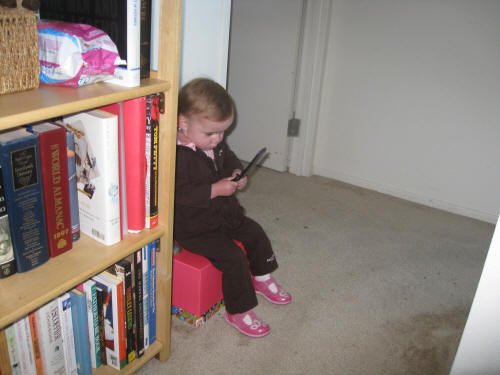 Checking her baby voice mail.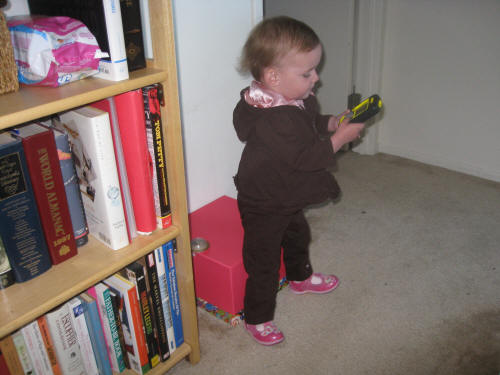 Texting Daddy while he is on the road.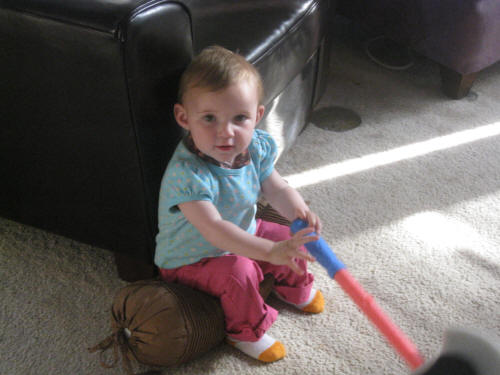 Hammer of the goddess.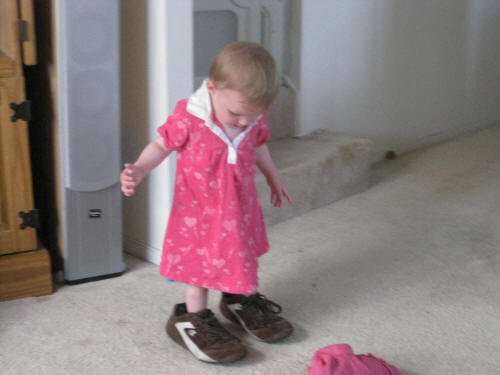 Clown feet.


In her nook.

April 4, 2010
As I head out the door on this Easter Sunday to catch a plane, I made sure the Easter Bunny had taken care of the family. So the stage is set and the girls are asleep on the couch after a rough night of teething and gas (Parker's issues not Stacey's). Anywho I am sure there will be more pictures from Stacey later this week.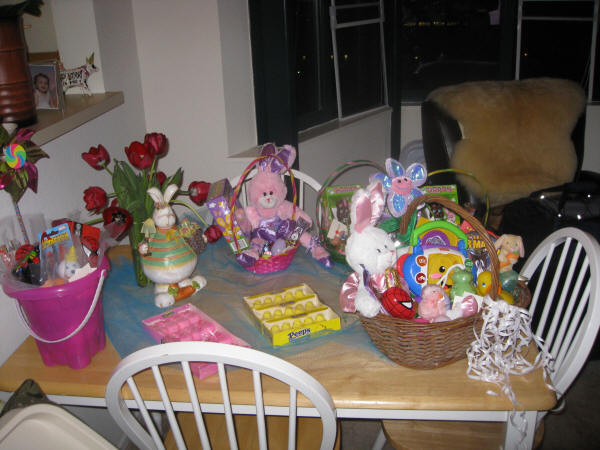 Quite an Easter explosion.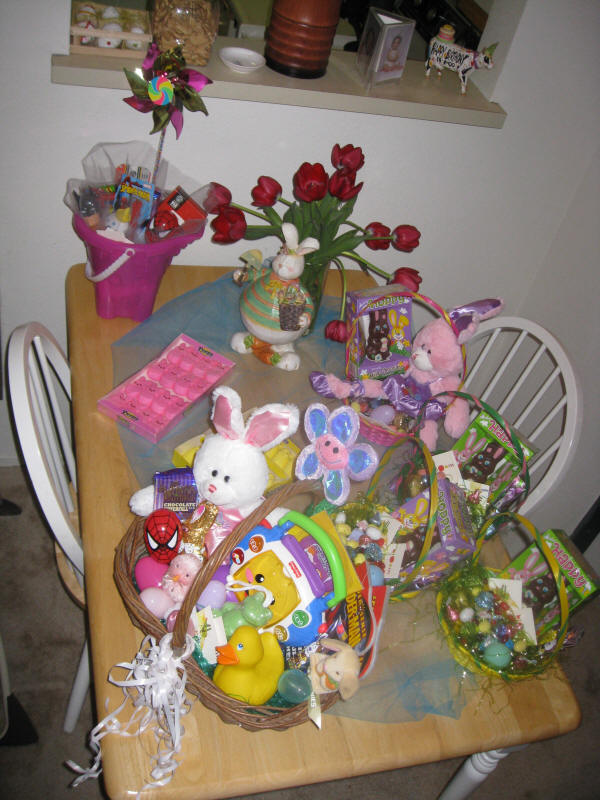 Ariel Google maps view of our Easter table.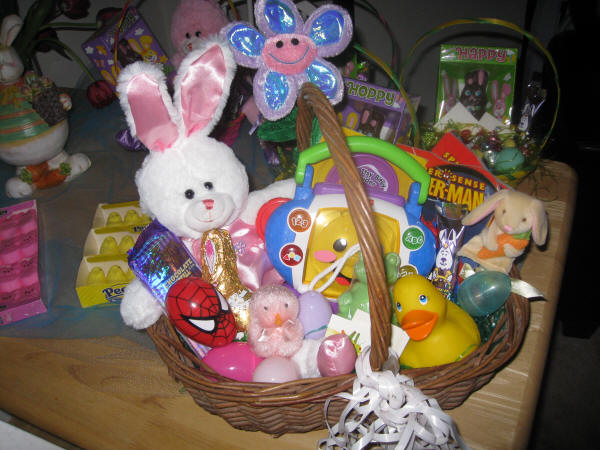 OK, Stacey did the baskets, Daddy can take no credit there.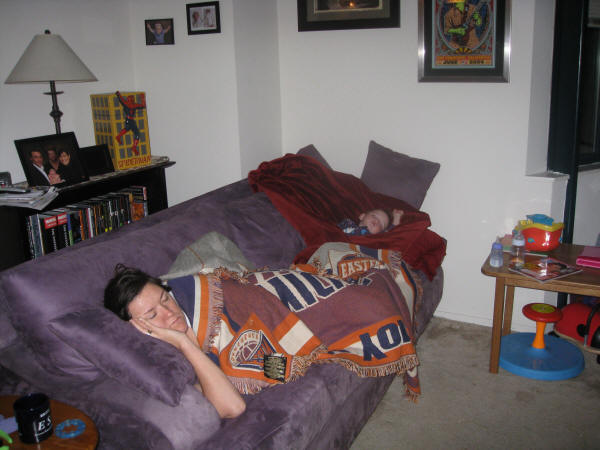 I am sure this picture will get me into trouble but it is so precious. I love being the Daddy!
March 1, 2010
Our little buddy Blake turned 2 this weekend. We drove down to Mountain View to jam with our friends and enjoy a petting zoo and pony rides for the kids. Parker Jane also displayed some serious interest in mini motor sports. My little daredevil made mommy smile for a while this weekend.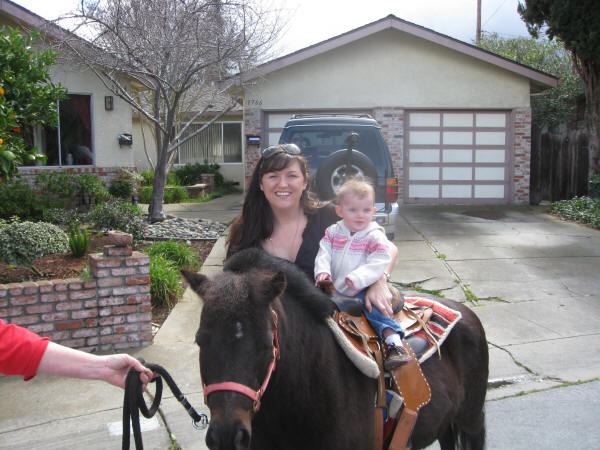 My sweet ladies.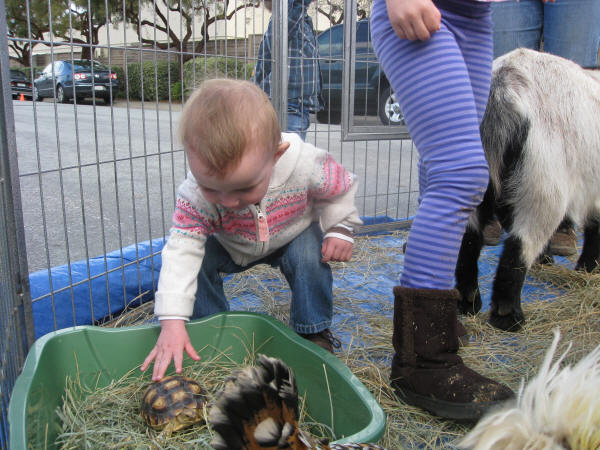 Checking out a turtle.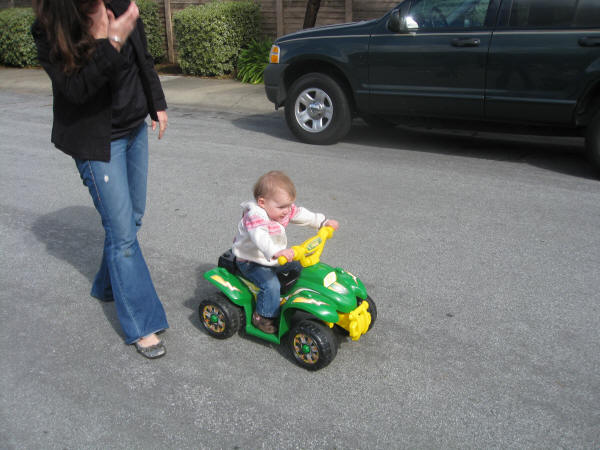 Full speed ahead!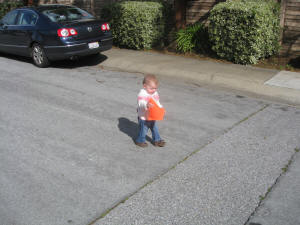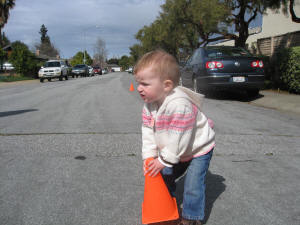 Laying out the course.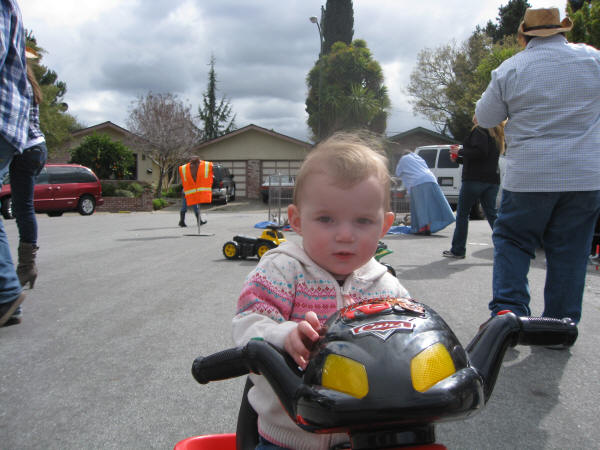 Future California CHP?
--------------------------------------------
February 5, 2010
Daddy Daycare this week...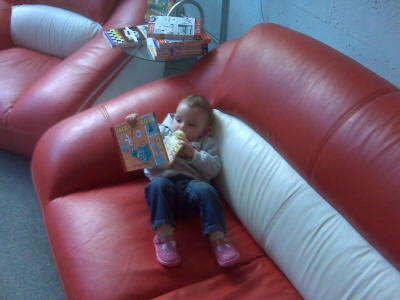 Chillin' at Isotope Comics with Jack and the Box
http://www.amazon.com/Jack-Box-Toon-Books-Spiegelman/dp/0979923832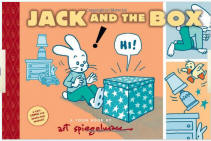 Next we hit the baby obstacle course in Hayes Valley.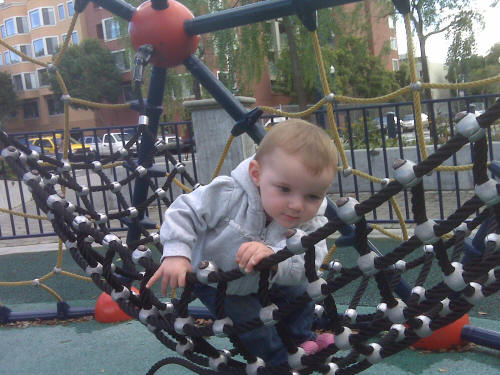 Finally back home to practice for the baby butterfly ballet.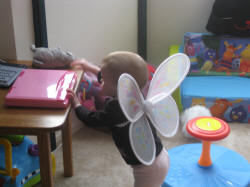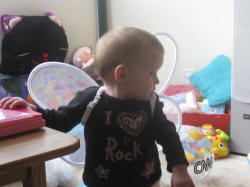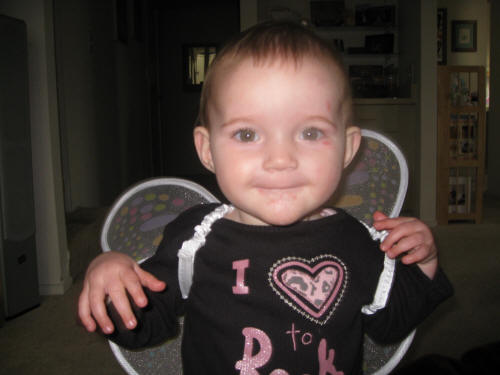 Our little girl is also making quite a name for herself in baby kickboxing circles....at least that was the explanation I got for Parker Jane's eye when I came home this week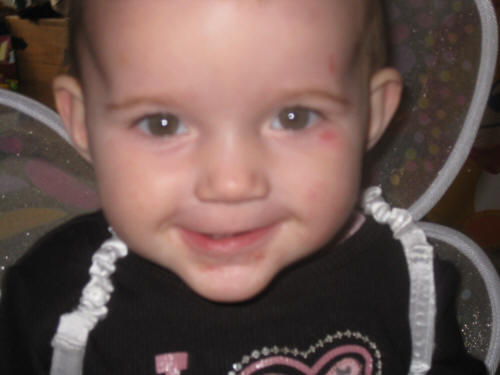 Dec 30th, 2009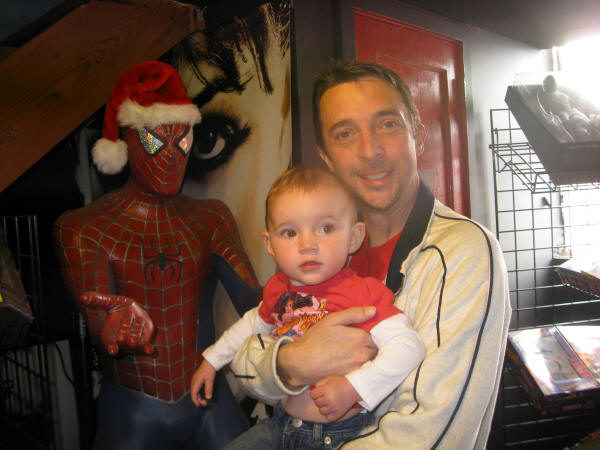 Parker Jane and Stacey take Daddy to a different comic shop. Lots of Spider-Man toys and action figures.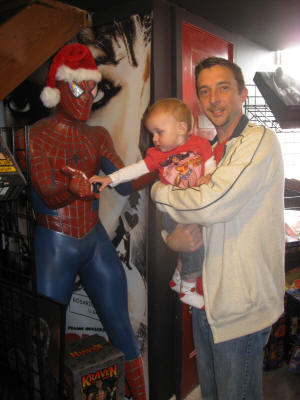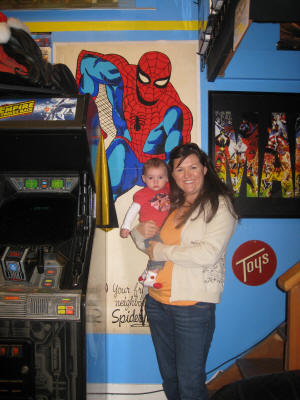 Thank-you girls for indulging Daddy for an hour.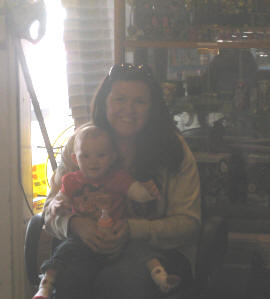 December 27, 2009
Learning to spoon. Parker Jane is really trying hard to get more involved in the eating process. Today I give you Parker's first solo foray into what we all know as the spoon. Lesson learned, next time try something less messy than yogurt.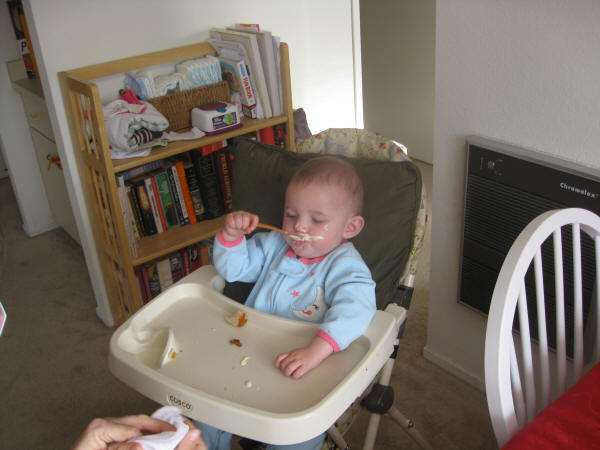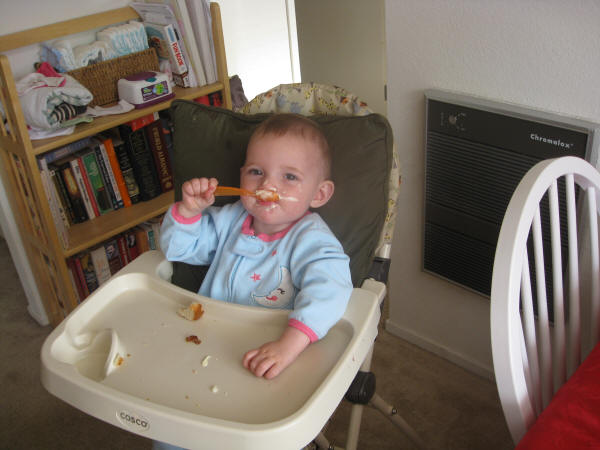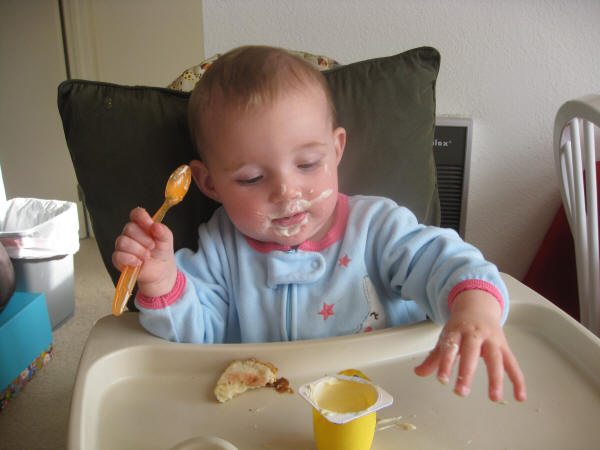 October 12, 2009:
Dateline San Francisco: Daddy Day Care Episode 21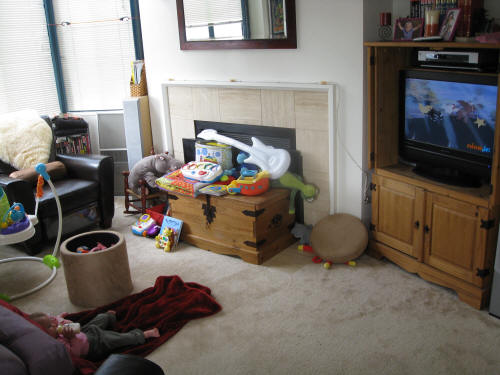 First Parker Jane watches her stories and has bottle.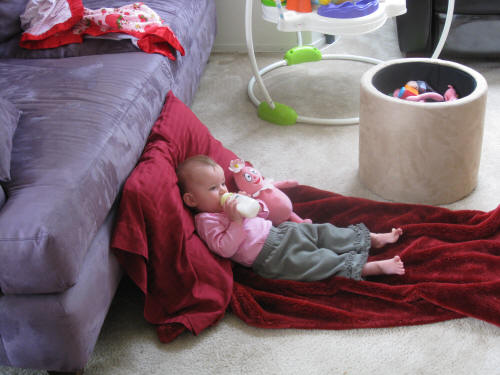 FooFah keeps her company during Yo Gabba Gabba.


Parker Jane and I find a cool gallery in Hays Valley.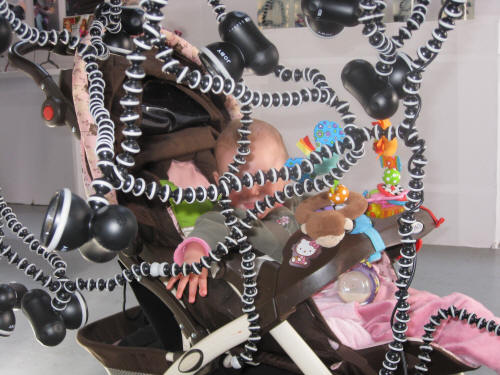 OK , this is just crazy sculpture.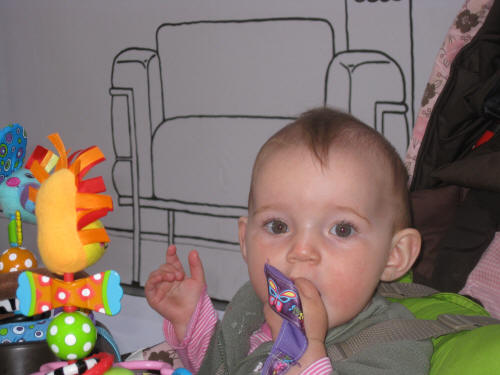 I prefer my art with a little more color.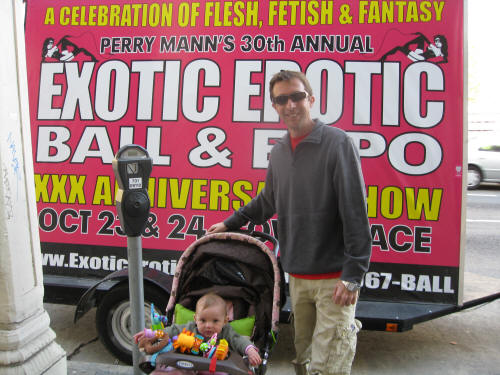 Dad finds a crazy sign being pulled through the city.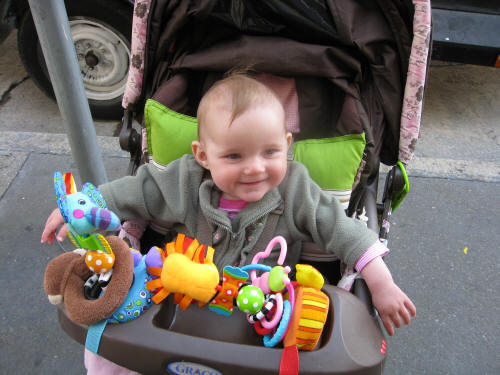 Dad is so silly when we hang out.
October 5, 2009:
Next week Stacey and celebrate our first anniversary. Here are the before and after pics.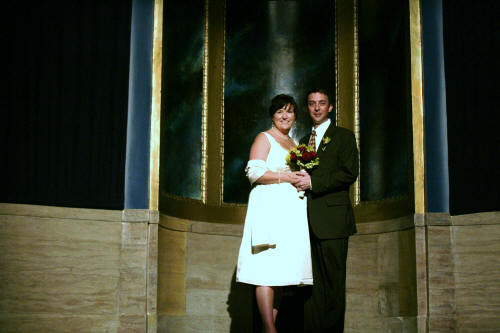 Last October at the Warfield.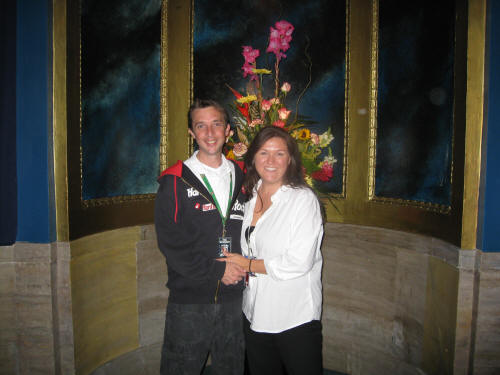 Last week at the Warfield.

September 6, 2009:
Sorry for the self indulgent collection of Parker Jane smiles. I need this page when I am on the road. Feel free to skip this, but how can you resist? You can't :)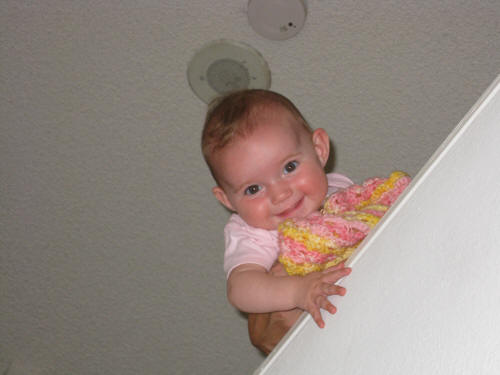 Over the rail peek a boo, boo boo boo.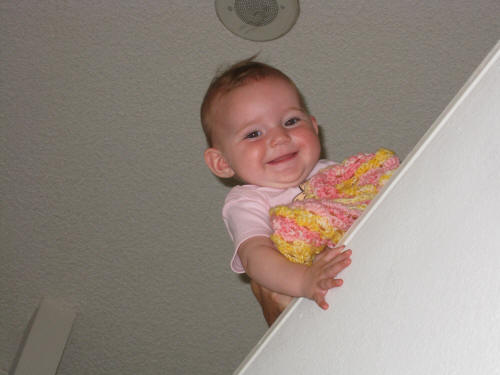 Dimpleriffic!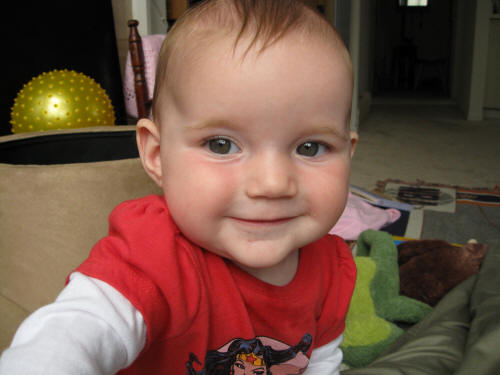 Reachin' for the camera.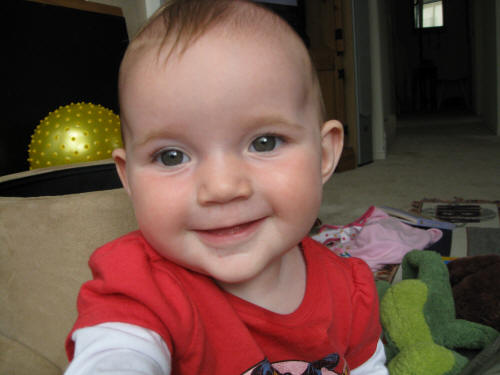 Say cheese please.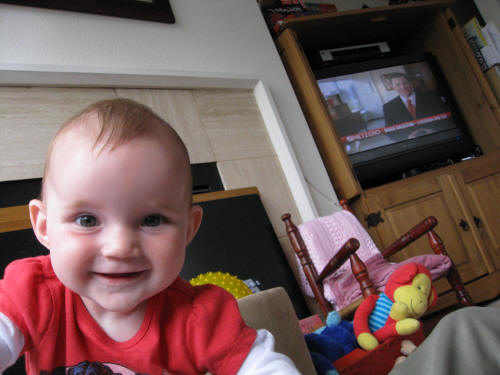 Baby news you can use.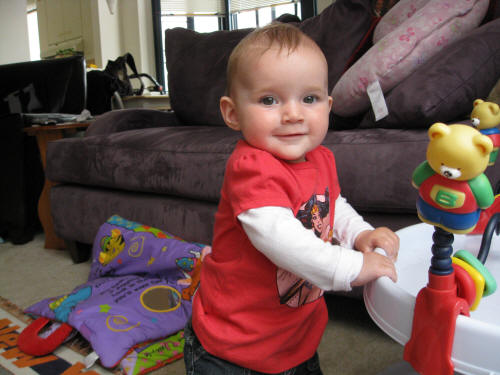 She's still standin'. Note the sweet Wonder Woman t-shirt from Alexis.

August 29, 2009:
File this under stuff I missed while on the road. Parker Jane is waiting for her doctor's appointment. This week it is time for more shots.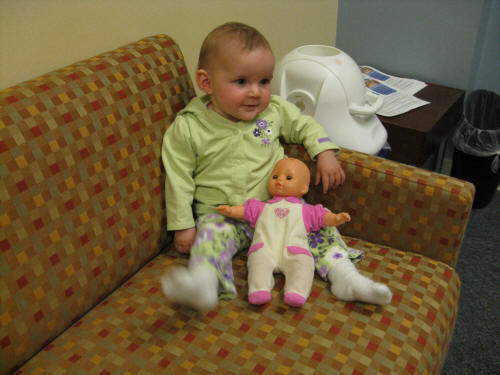 Parker Jane is just hanging out keeping a low profile. Maybe they'll forget I'm here.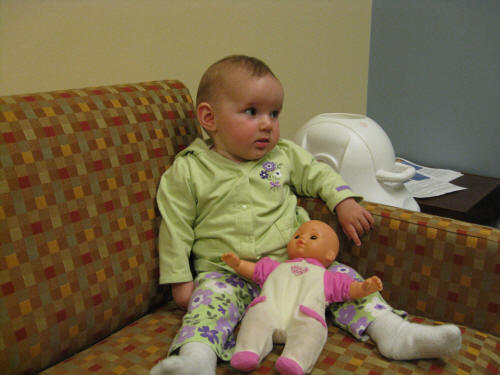 PAGING PARKER JANE=====Maybe if I'm still they'll go to the next kid. PAGING PARKER JANE=====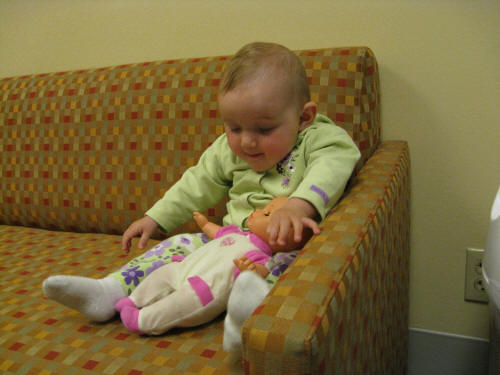 All right all right I'm coming. Don't get your stethoscope in a knot.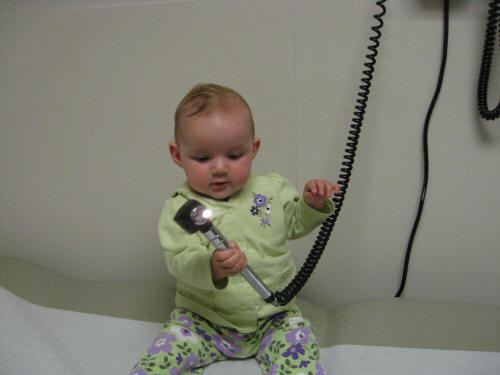 I have found a weapon. It's a light saber I think. Ok doc bring it.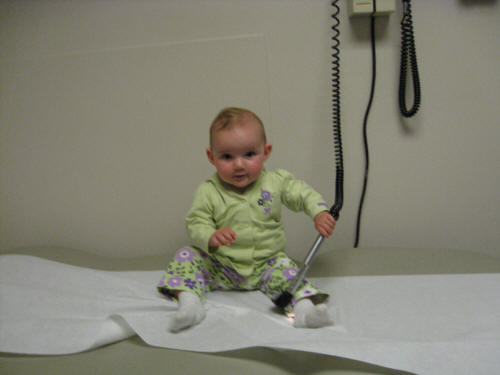 Let's see you get near me this time.



August 15, 2009: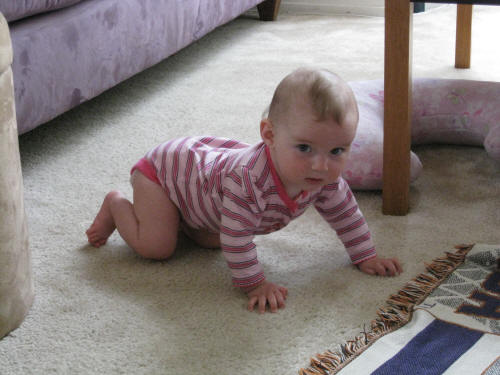 Daddy has his hands full now that Parker Jane is mobile.


Parker Jane surveys the apartment at floor level.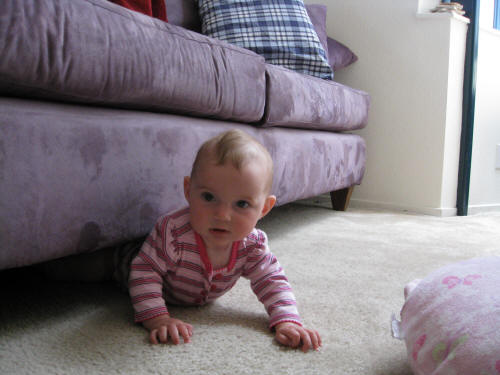 Hey are you taking pictures of my hiding place?

August 1, 2009: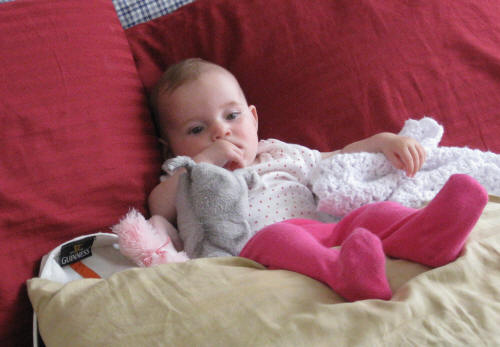 Parker Jane watching her stories.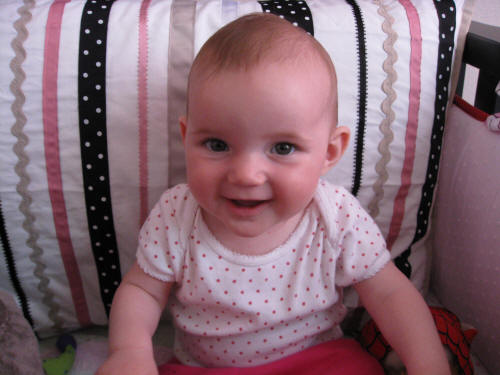 Parker Jane and that award winning smile.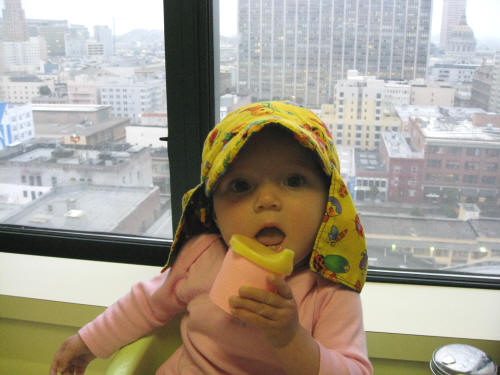 Gin and Juice? Parker Jane in the membrane.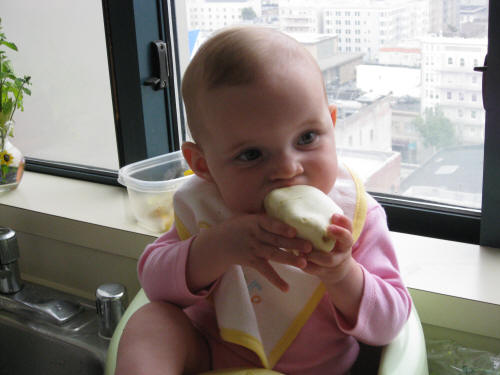 My girl loves her veggies, here we have Parker Jane noshing some squash.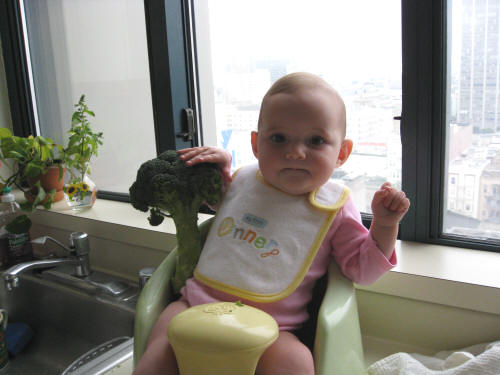 Broccoli is quite tasty I assure you.
July 18, 2009: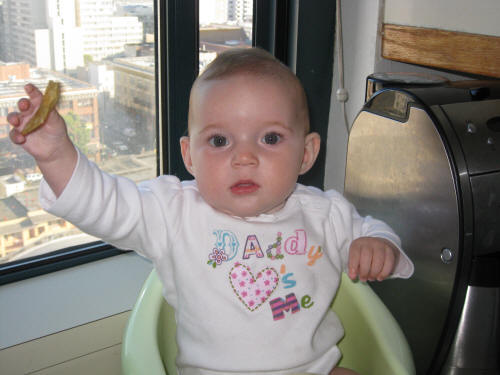 Parker Jane gets her chip on.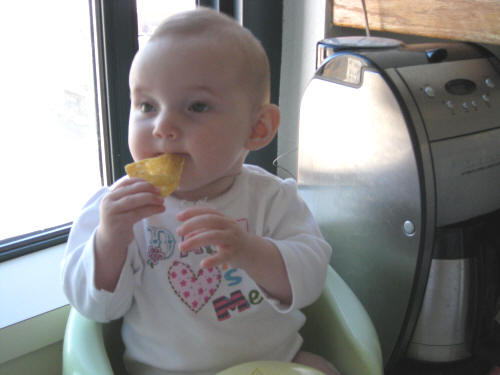 MMMMM toasty.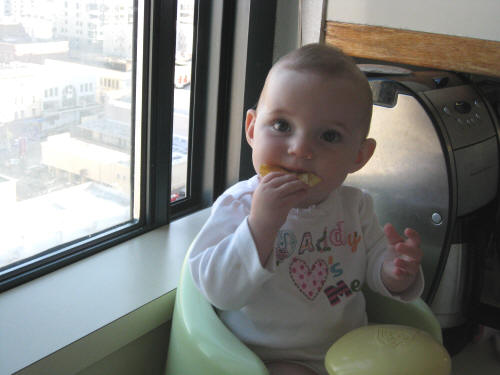 Crunch crunch crunch...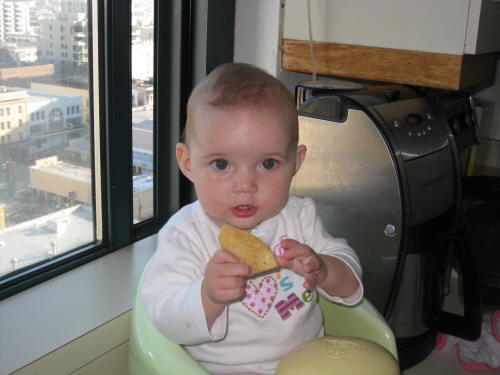 Can you see her little teeth?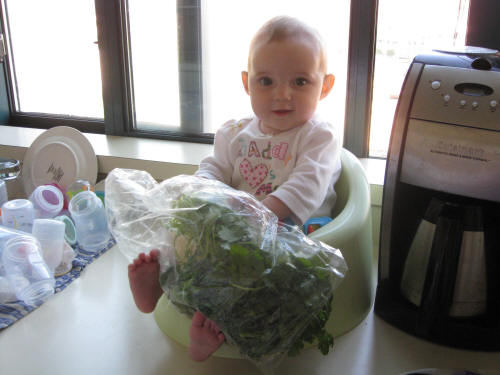 Next time we make salsa, start with cilantro....continued next week...

July 8, 2009: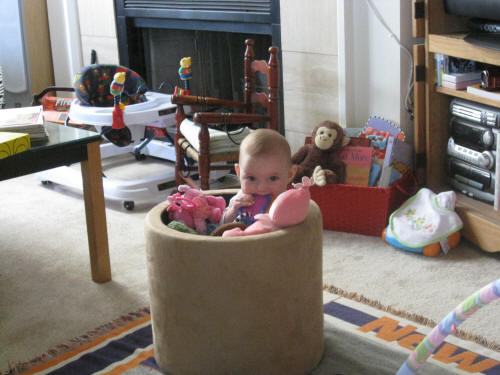 Parker Jane finds a new use for the ottoman.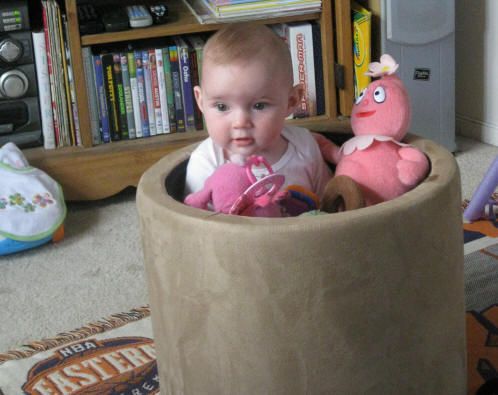 Too cute.


July 3, 2009:
Mad Hatter!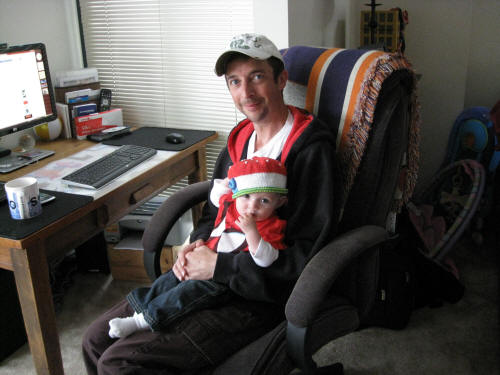 My special lady and her new hat.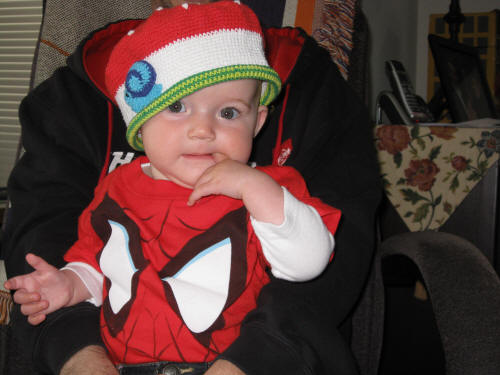 Spider baby spider baby...does whatever a spider baby does...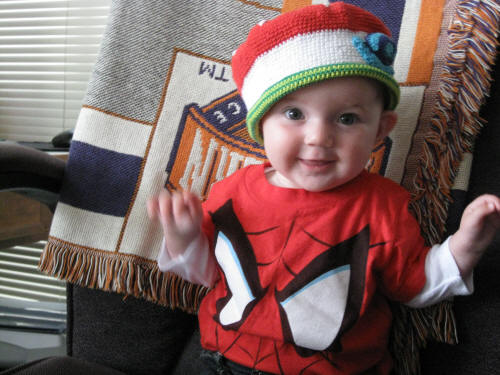 Big big smile for Daddy!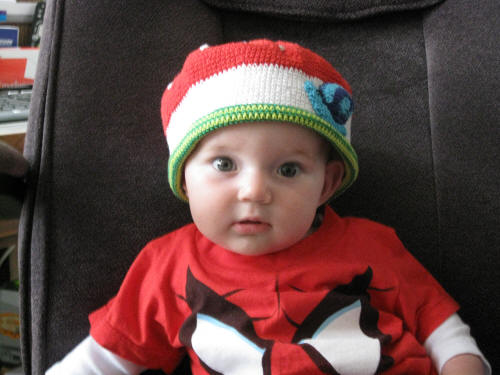 You looking at me?


Chillaxing lean.

June 21, 2009: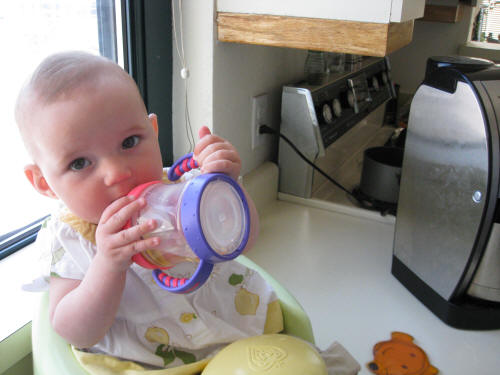 Enter the sippy juice cup.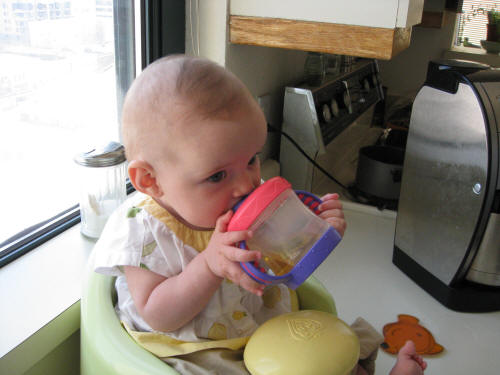 Parker Jane figures this out very quickly.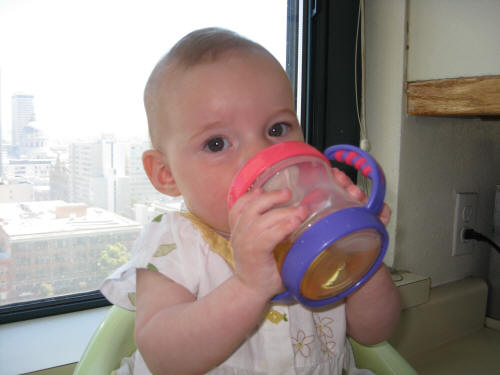 Well there you have it, Parker Jane can now drink from a cup all by herself.

June 13, 2009:
So now Parker Jane poses, yes when she hears the camera she will now turn and give huge grins and various poses from coy to joy for us to capture.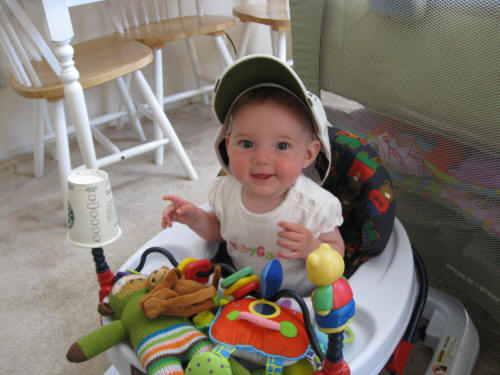 Parker Jane loves her Starbucks cup. We have to replace it every few days because of the chew factor. Perhaps they should make a teething cup?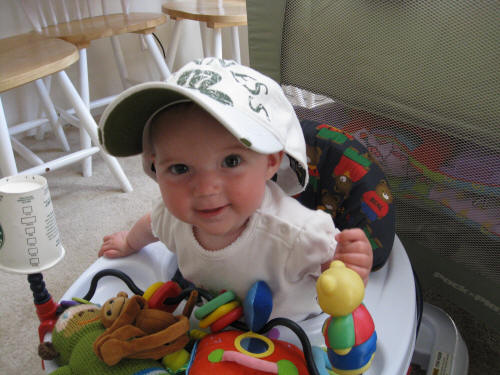 Parker also enjoys taking my hat off my head and wearing it until it falls in front of her eyes.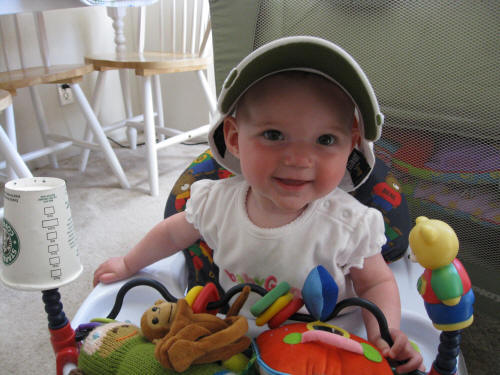 She sees the camera and lights up.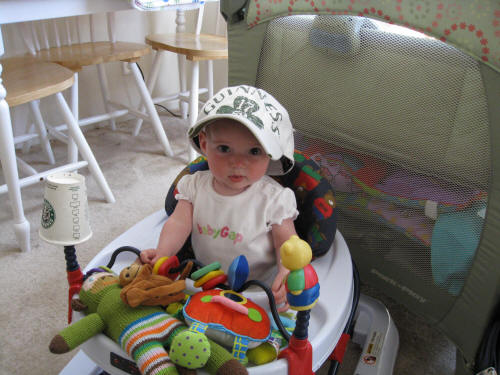 Here we have the pout.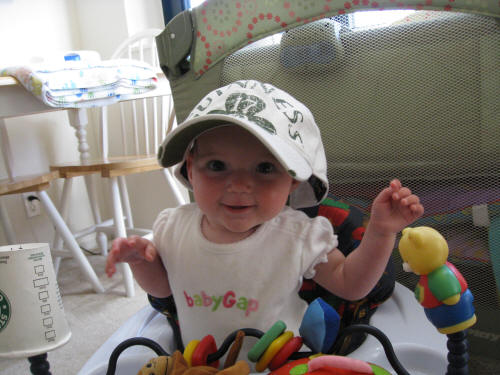 Here we have the shellllo.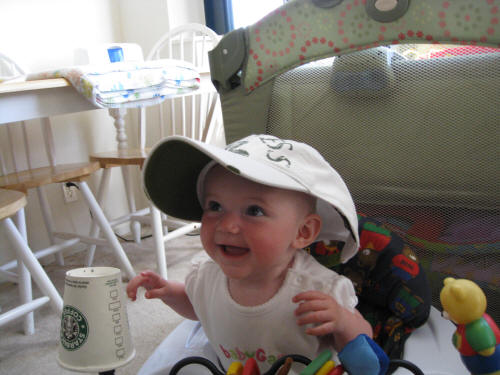 Here we have the ha ha ha.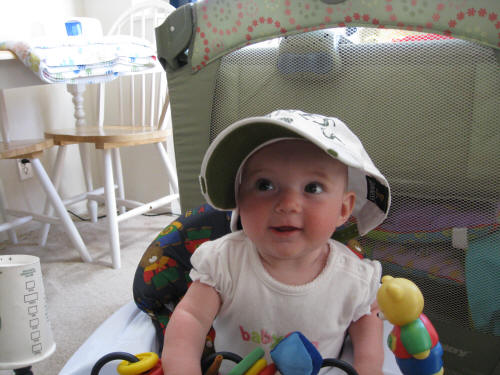 Here we have the shy.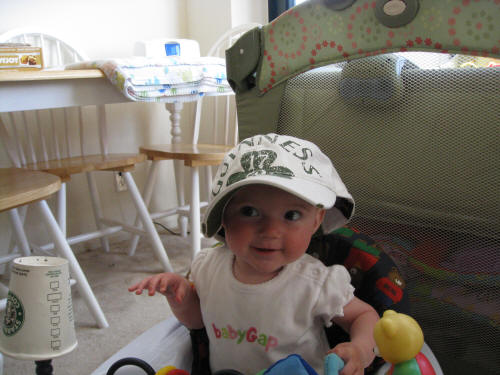 Here we have the fly. Nice job Parker Jane!


June 5, 2009: Milk and Cookies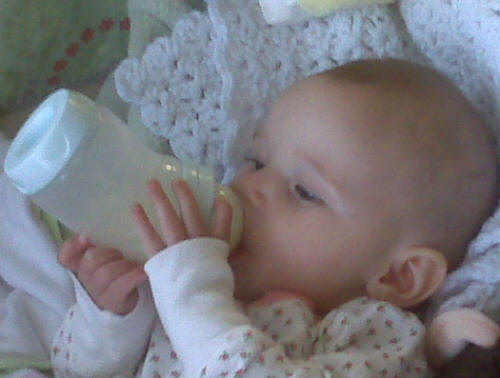 Parker Jane can hold her own bottle. Mommy is out so we decide to try a little cookie fun. What goes with best with a nice bottle of milk? Nilla cookies of course!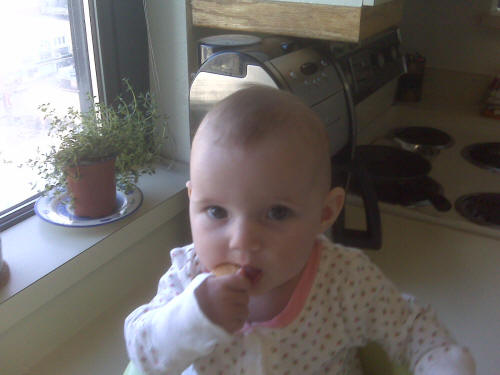 This is tasty stuff. I like to suck on the cookie until it is all soggy and soft.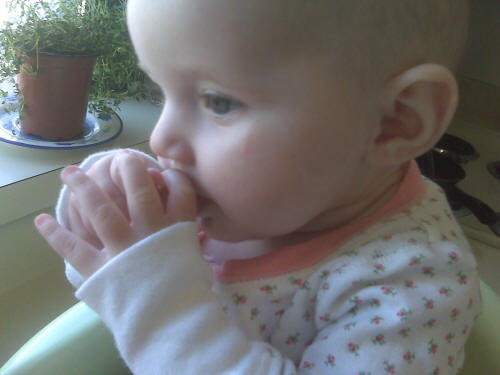 Then I mash it up and use two hands to make sure I get all the tasty tasty goodness.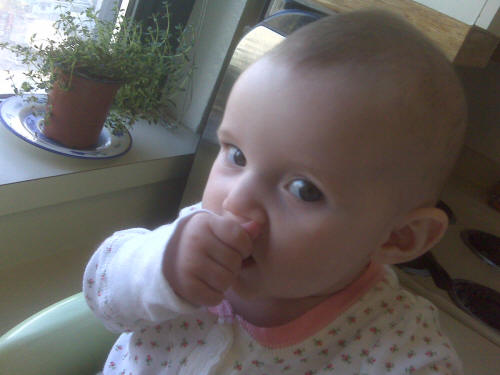 Hey, don't be eye ballin' my cookie, get your own.


June 2, 2009:
Parker Jane apparently loves the new Chickenfoot album.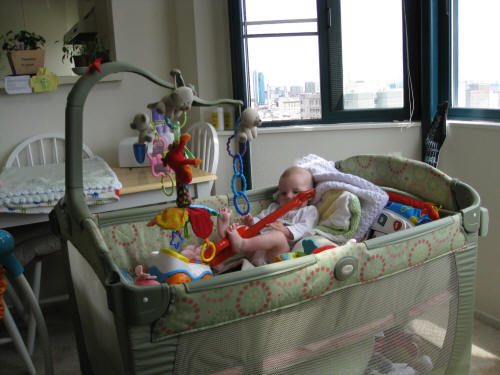 Parker Jane shreds and sings with all she's got, the tune is "Down the Drain".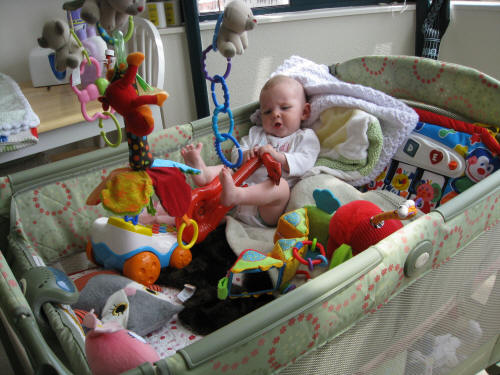 Take that Joe Satriani, Parker Jane solos with her hands AND feet.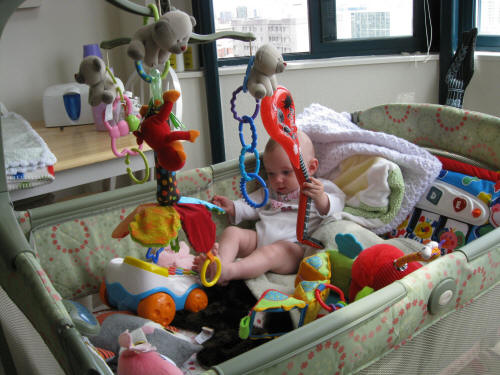 Big big finish as Parker Jane smashes her axe with authority.

May 29, 2009: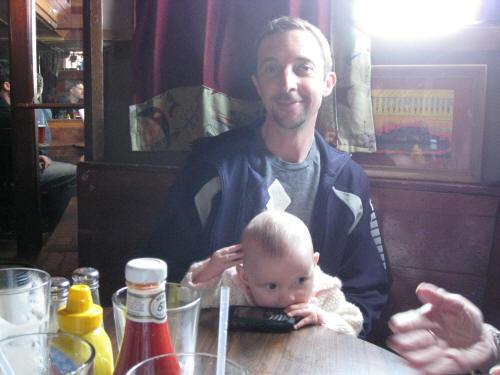 Parker Jane listens for calls at the Hotel Utah today. We took Grandma out for fried cheese sandwiches.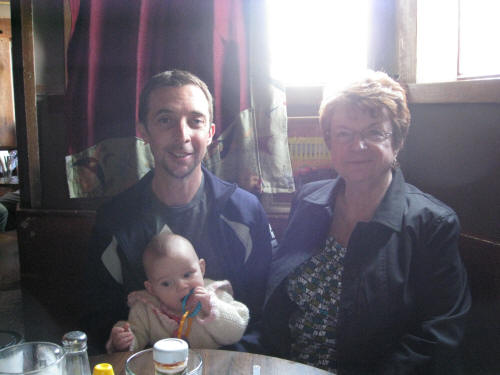 Three generations enjoying the cozy booth downstairs at the Hotel Utah.
More Daddy Pages