Parker Jane News

September 4, 2010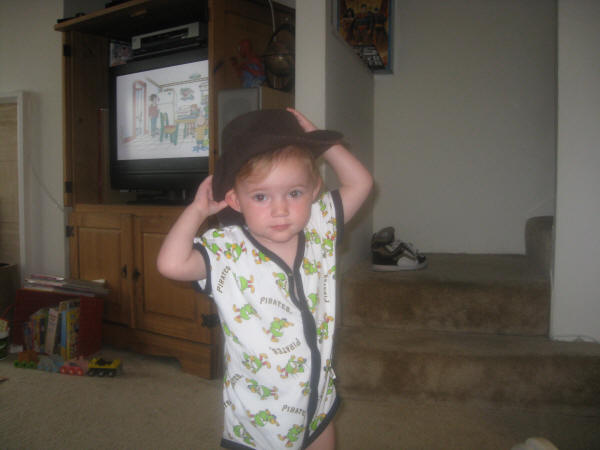 One hat for playing.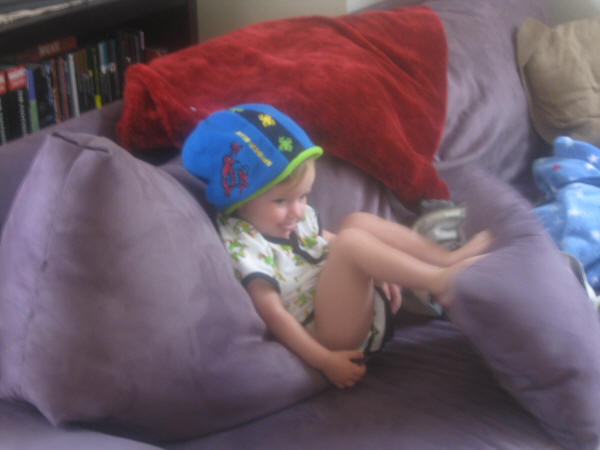 Another hat for watching her stories.
August 27, 2010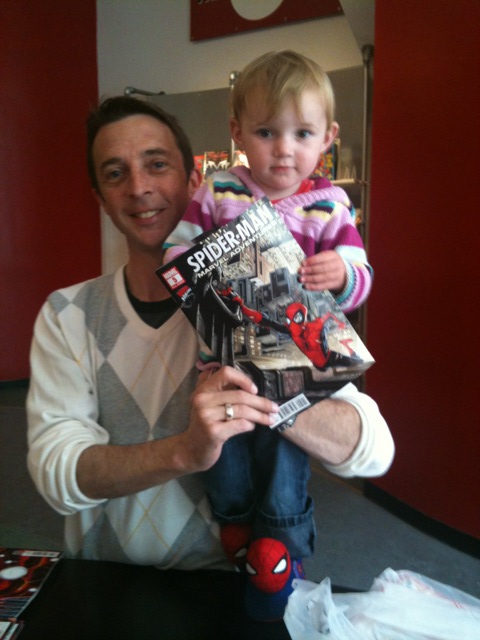 Parker Jane and Dad doing the Isotope thing.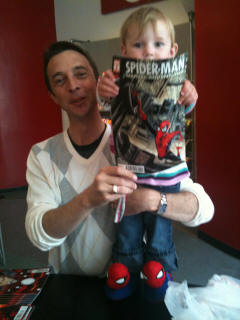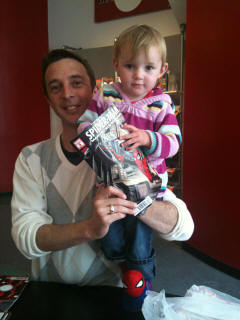 James snapped some pics and he really dug the new footwear.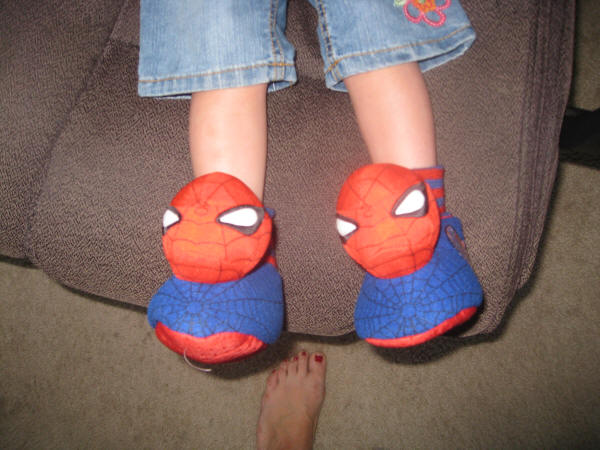 Spider-feet.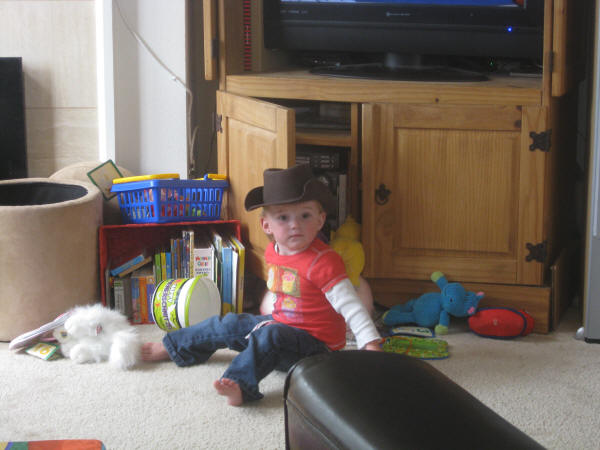 Playing with the sheriff.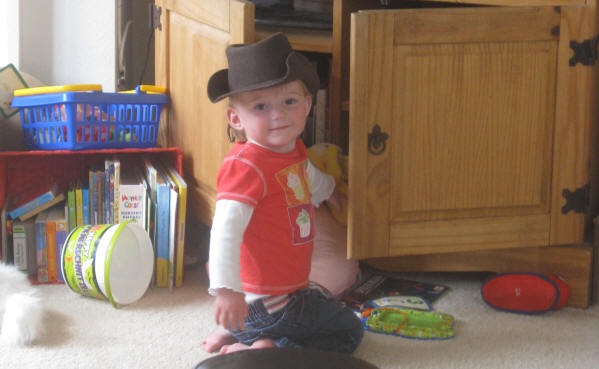 Look what she found.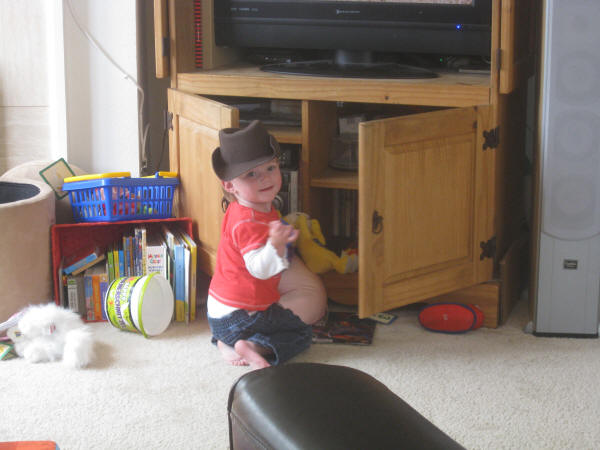 Another place to put my stuff :)

August 22, 2010 Chuck E Cheese and Double Decker Bus Tour.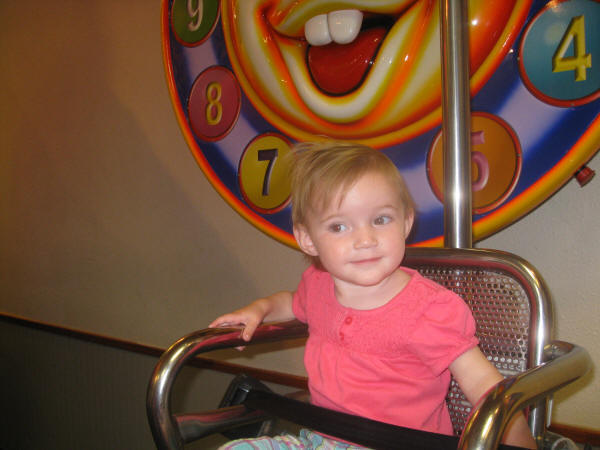 What chu lookin' at?


Megan and Parker Jane.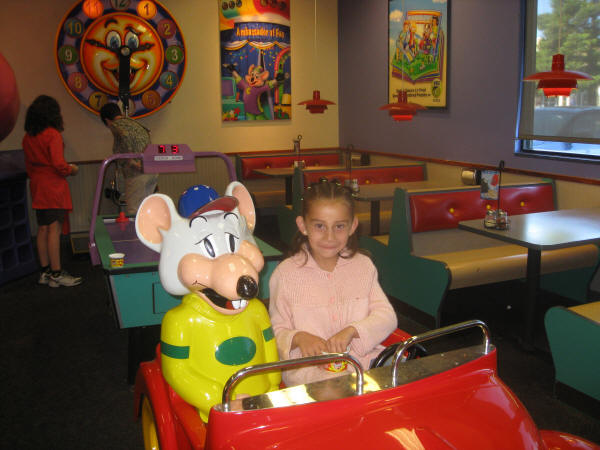 Birthday girl Karmeny!! Happy Happy Birthday!!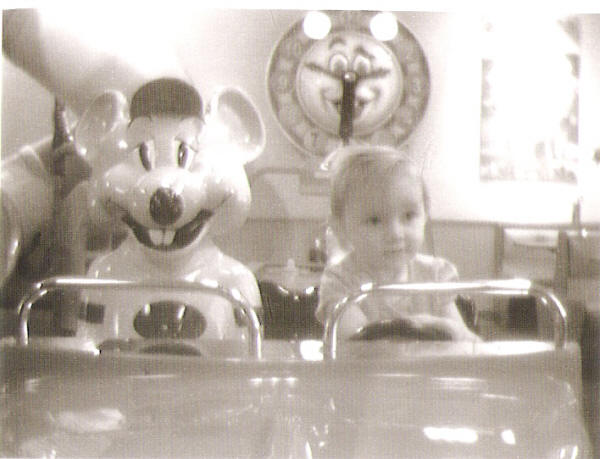 Parker Jane caught running a red light, darn traffic cameras.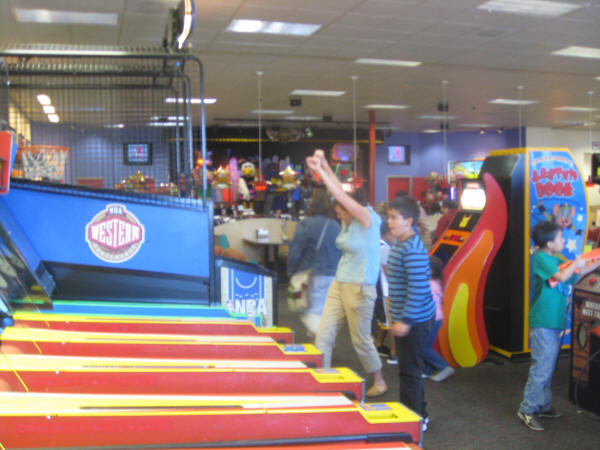 Stacey at the skeeball station.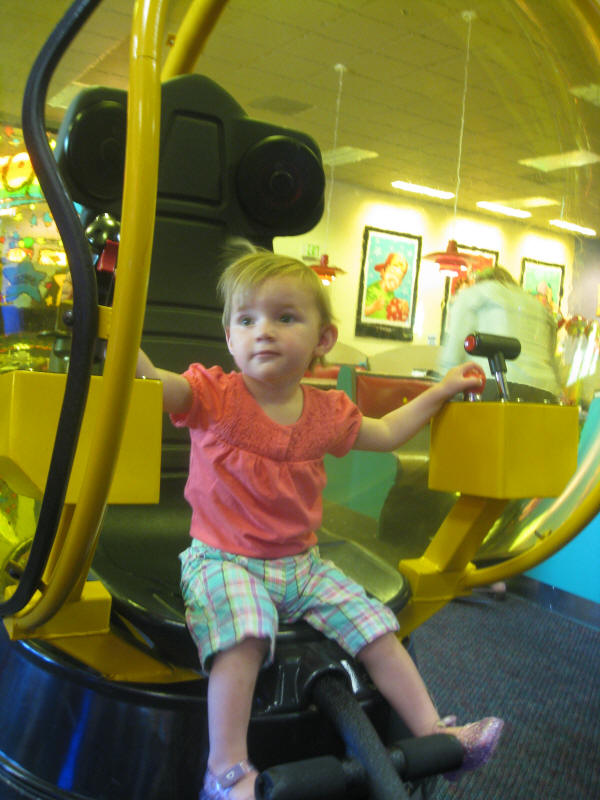 Baby in a bubble.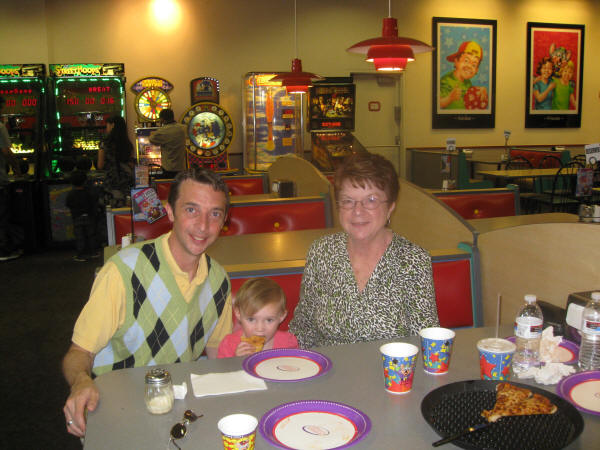 Three generations.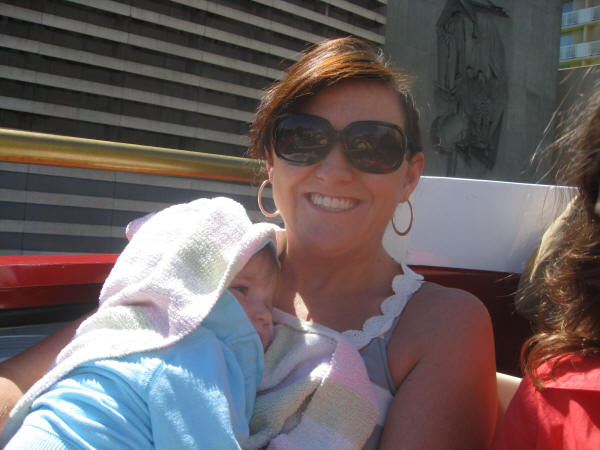 Stacey and Parker get snuggly on top of the bus.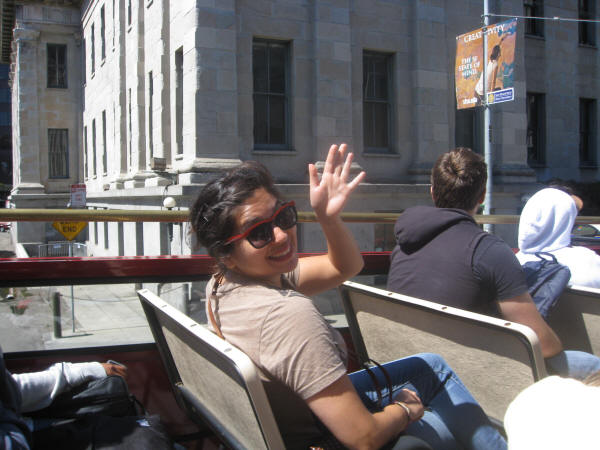 Alexis along for the ride too.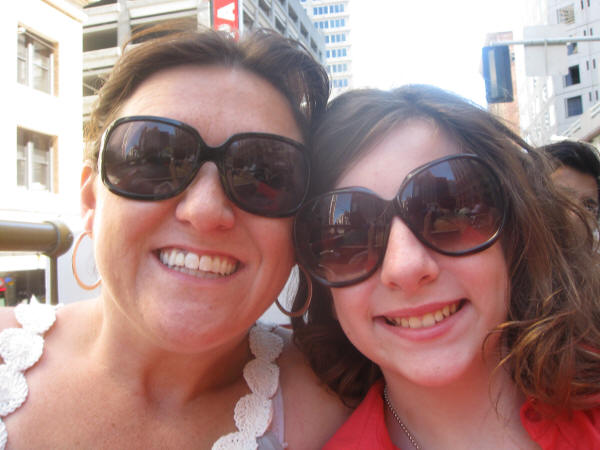 Stacey and Megan make smiles.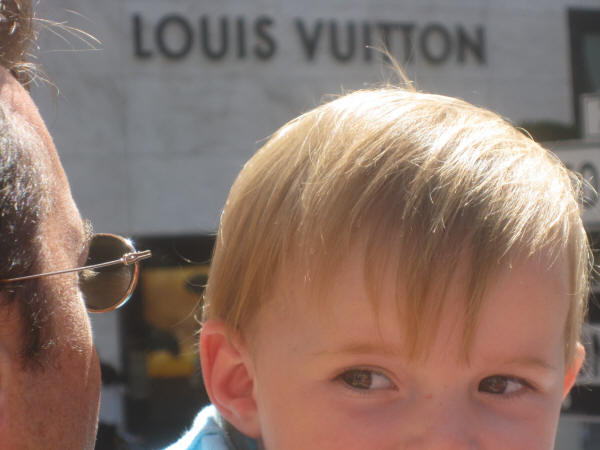 Parker Jane looking over her shoulder.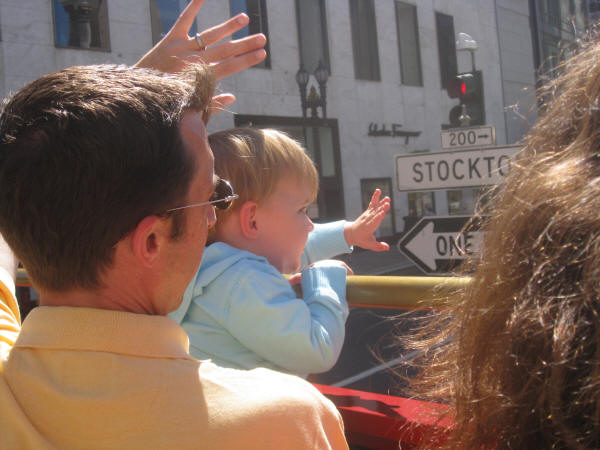 Waving to the fans.


Parker Jane catches some breeze.
_______________________________________
Cousin Megan is here and a long weekend with Daddy and Grandma too! Check back often as we try to keep everyone up to date with their visit.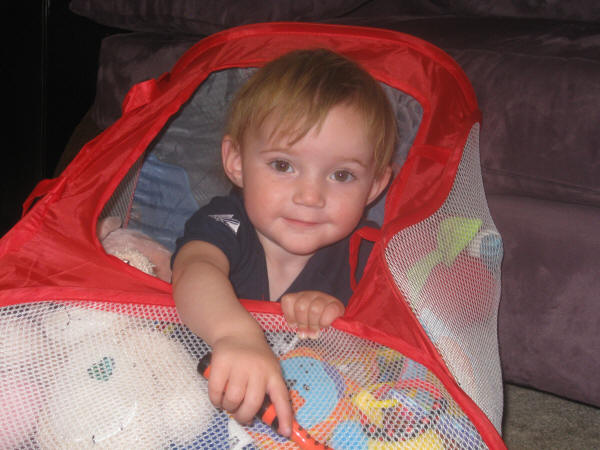 Ok I got some really cool pics here so be sure to scroll all the way down.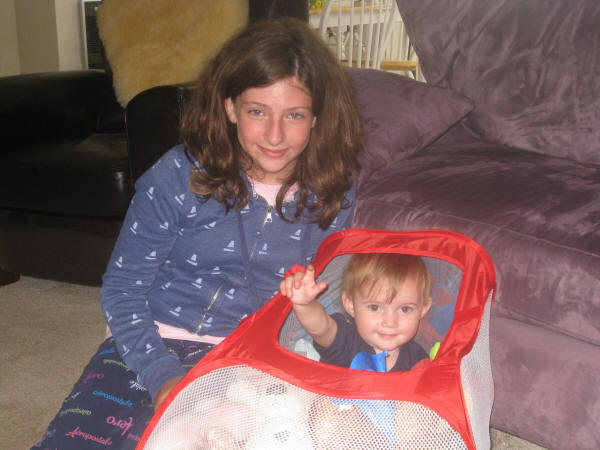 Chillaxing with Megan in the morning.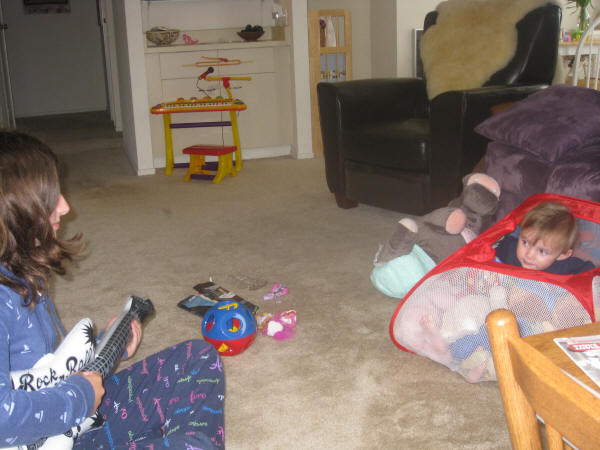 Megan jams for Parker Jane.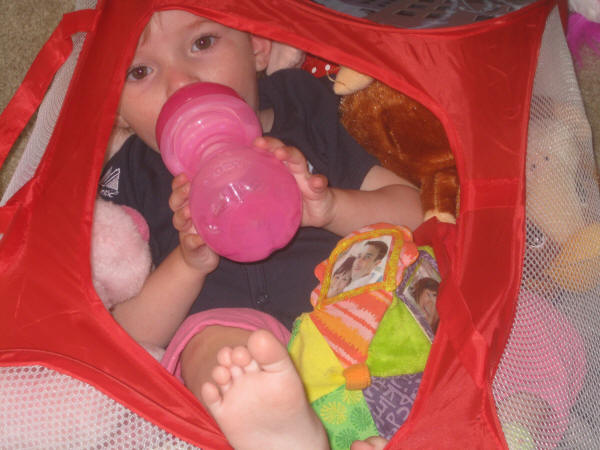 No caption required.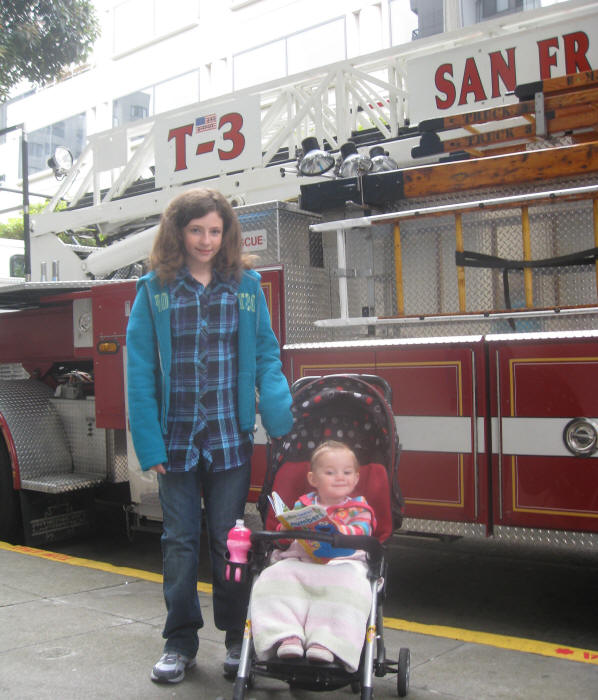 Look Uncle Jason!!!!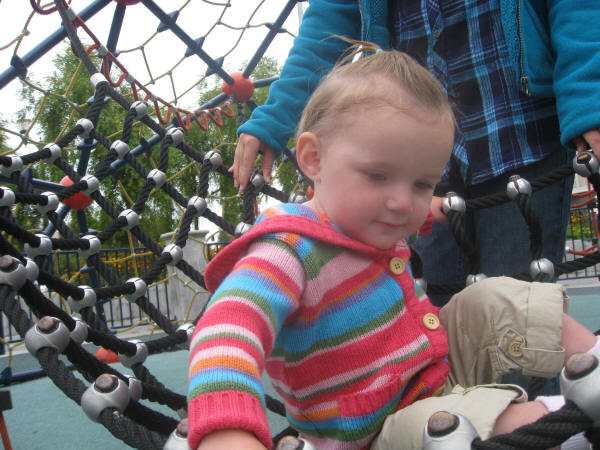 Showing her the ropes.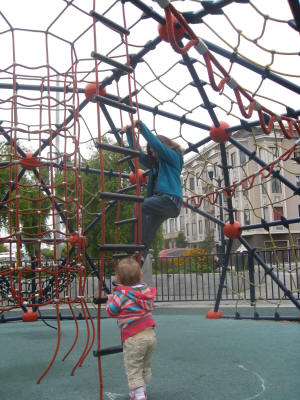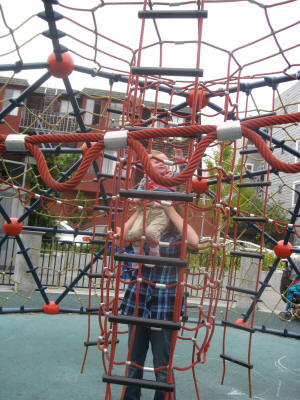 Megan teaches Parker to climb.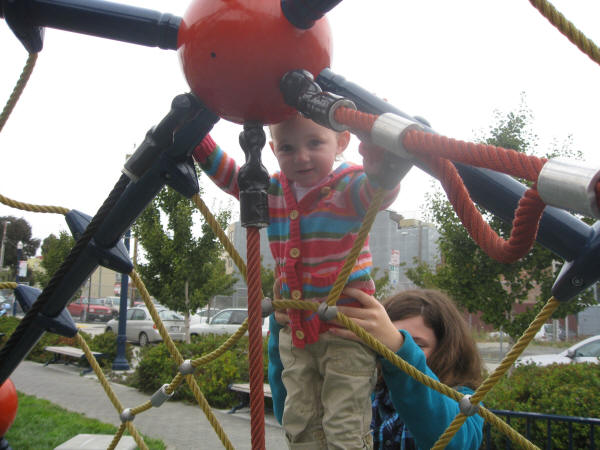 And climb.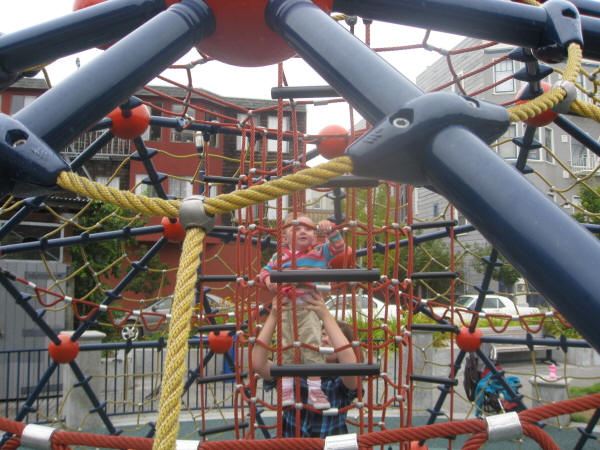 And climb.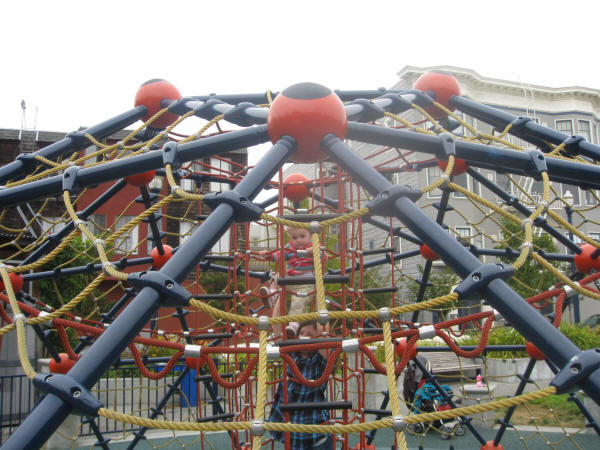 And climb.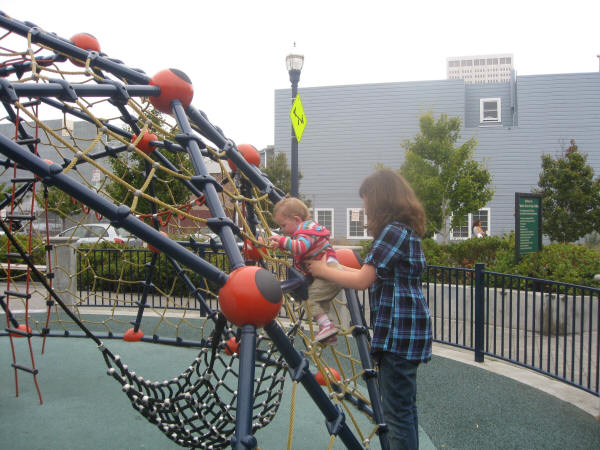 Yes please show her how to get down too.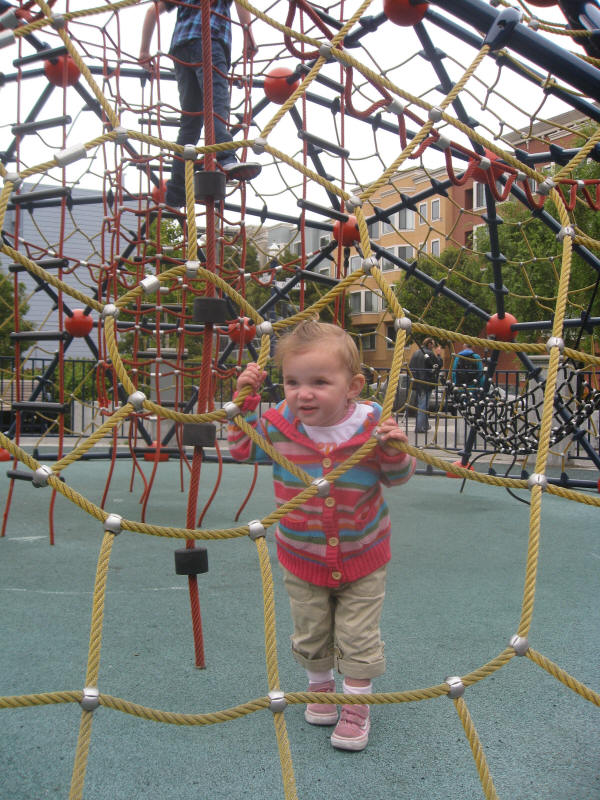 Spider baby in the spider web.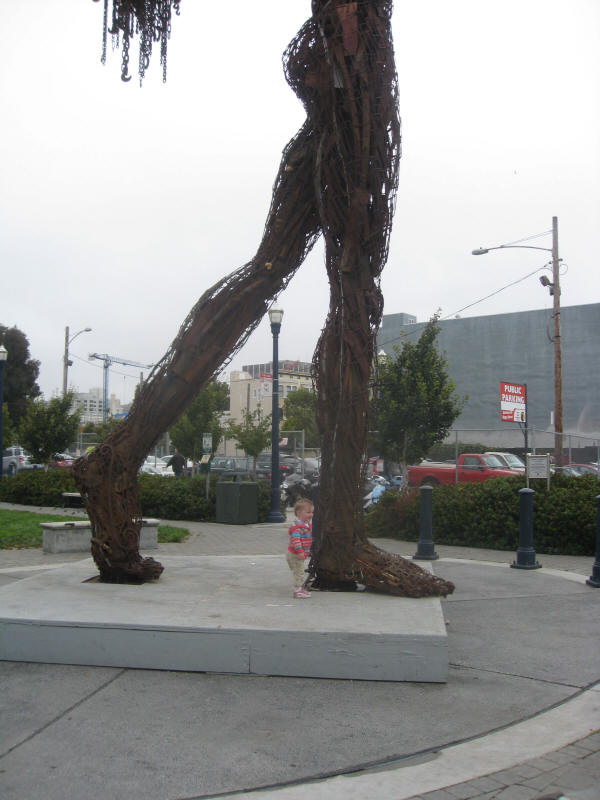 It's a big world for a little girl.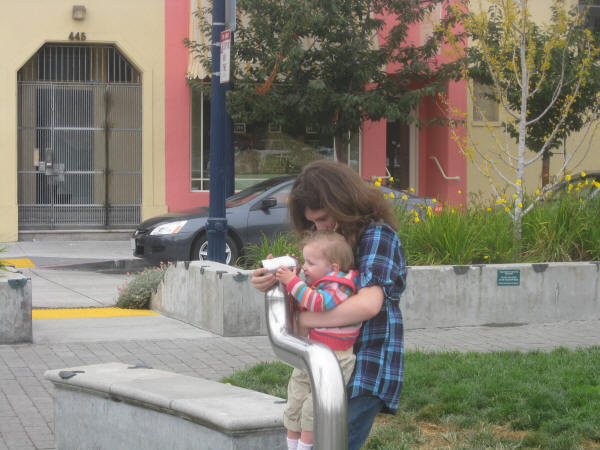 What else can we see Megan?

Big league baby!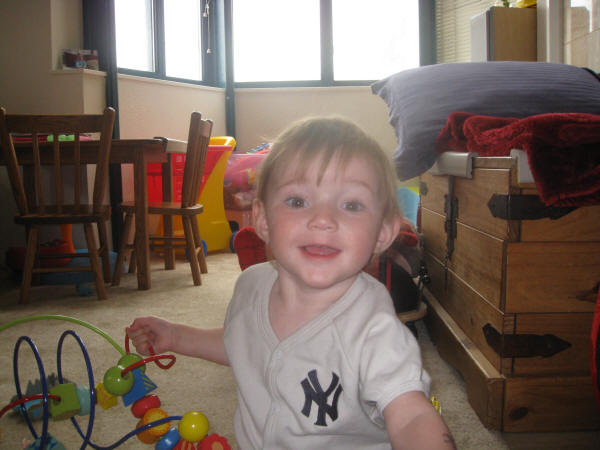 iPad time with Parker Jane


Your next American baby Idol.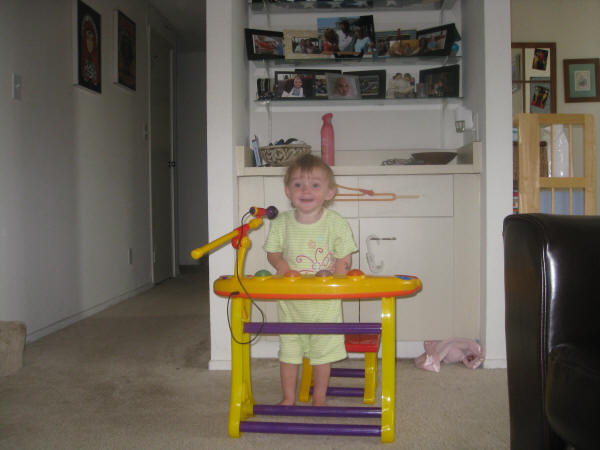 Parker Jane starts the morning with some funky jams.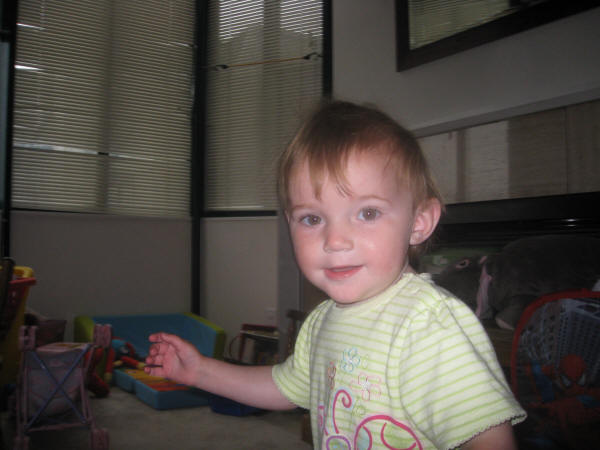 Well I gotta go get ready for the park. Check out those pictures on the Mommy page.
________________________________________________
Biker Jane!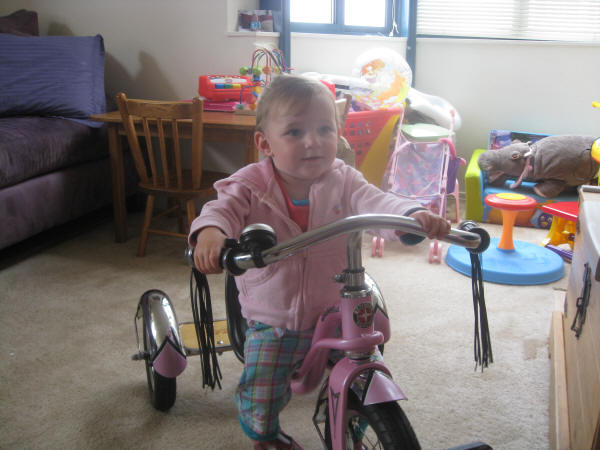 Parker Jane and her new (old) Schwinn.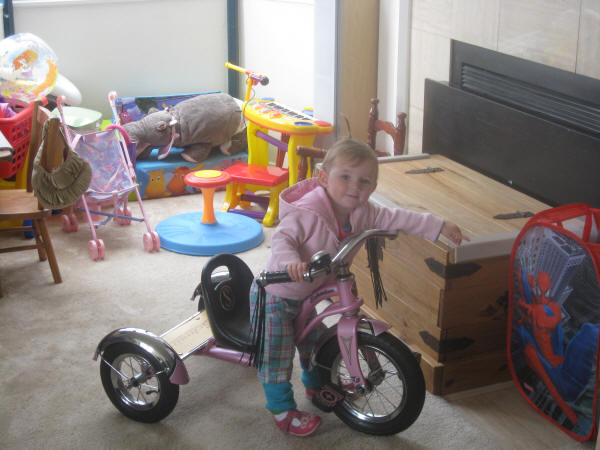 Craigslist came through on this cherry trike.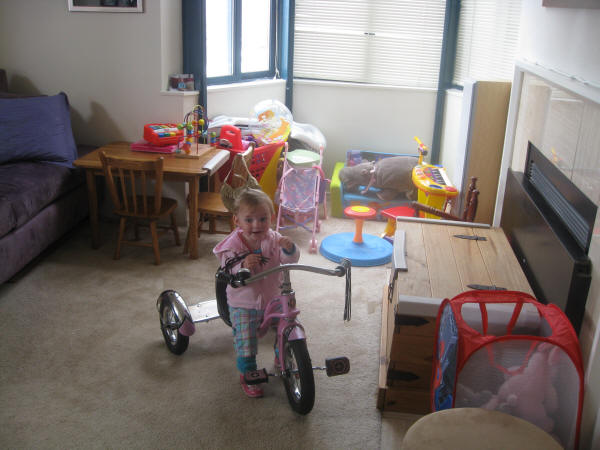 Parker was very excited to show Daddy her new ride.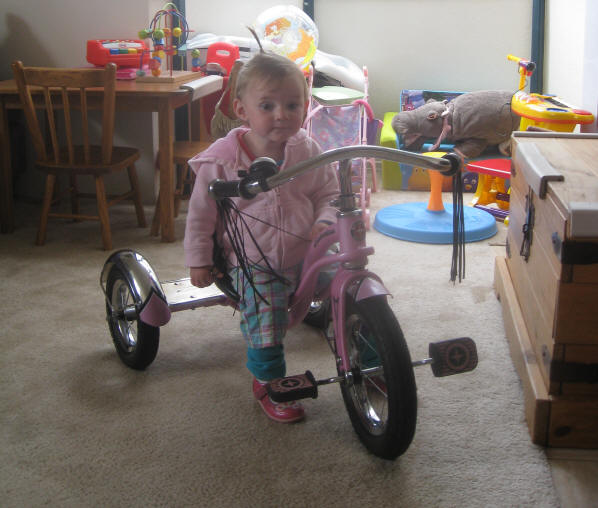 Ok, let's roll people.

Hey world! I'm on a mission today...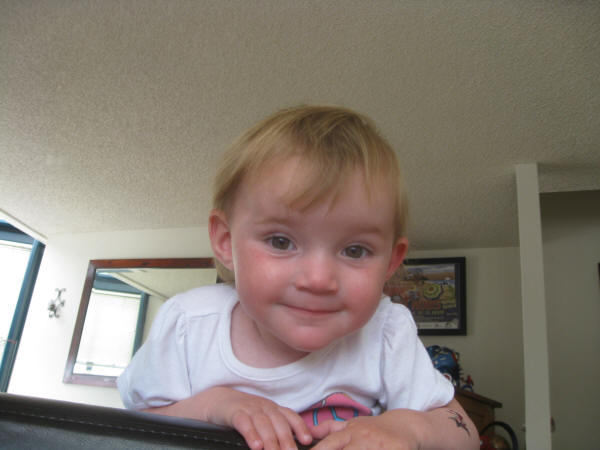 August 1, 2010 Sunday morning mayhem. Our little rock star trashes the place with authority!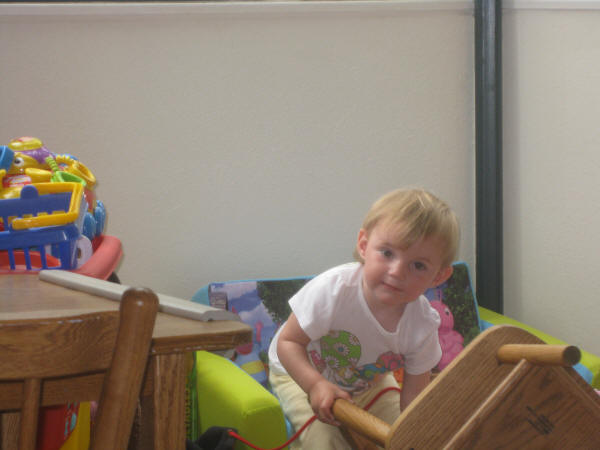 Flipping chairs.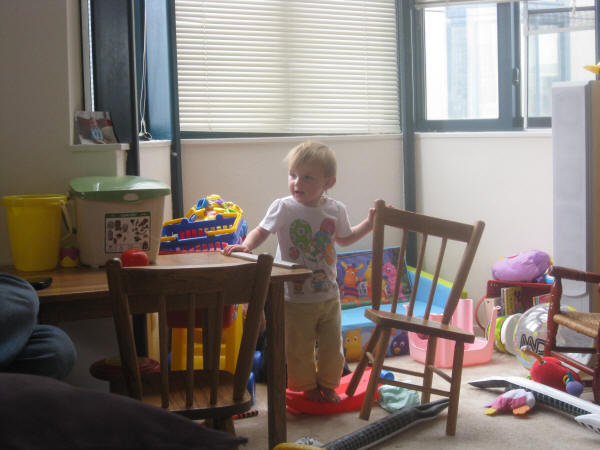 Making demands.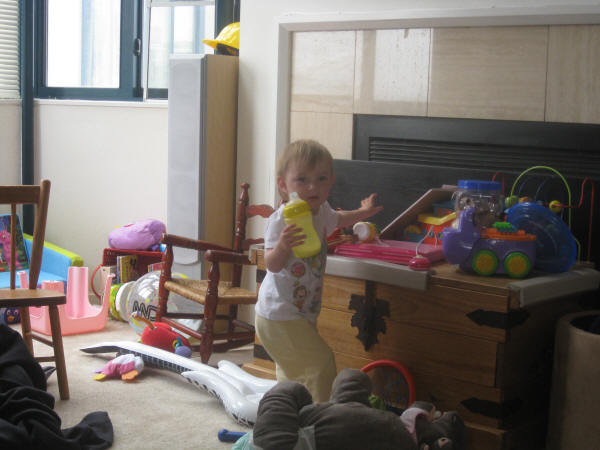 Clearing shelves and swinging a bottle.

July 31, 2010 Quick Shots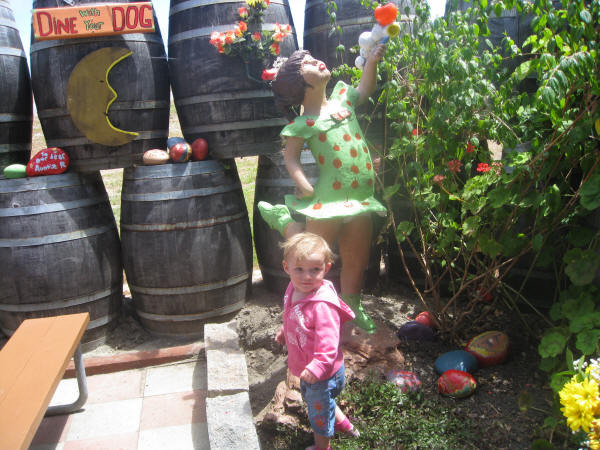 Sunny Half Moon Bay lunch break.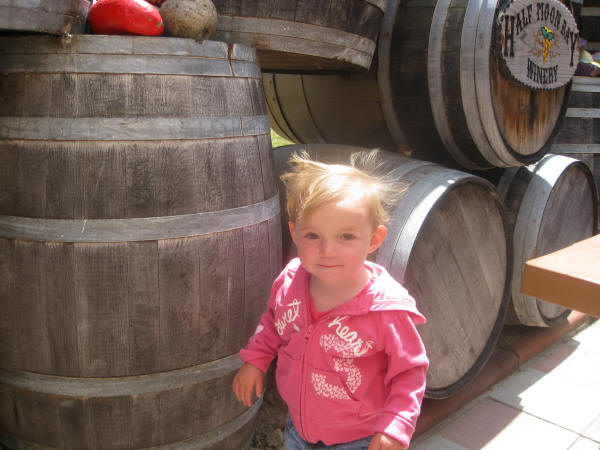 Parker Jane explores the patio.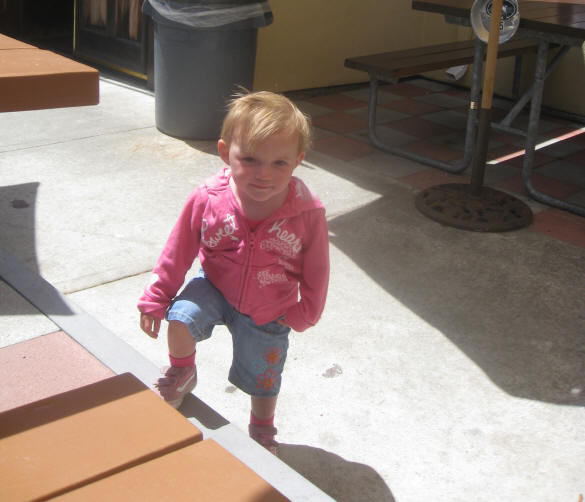 Parker Jane showing us her Captain.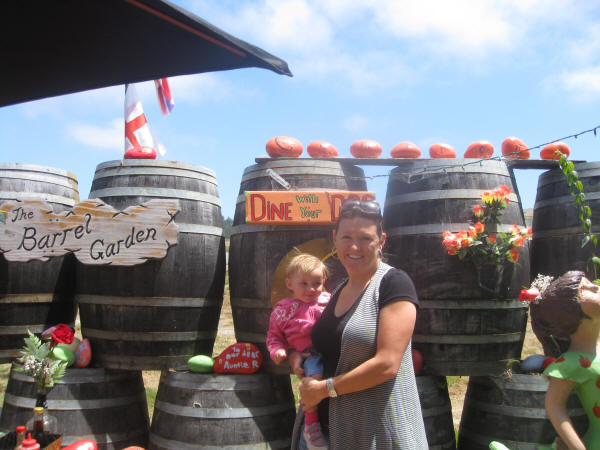 My girls and a stack of barrels.


Coloring time while we wait for lunch.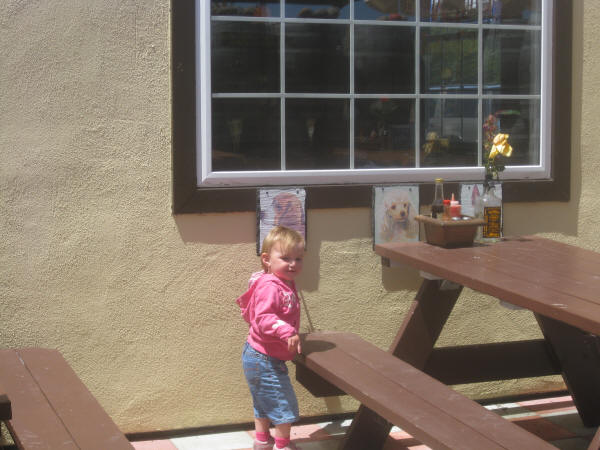 Parker Jane points out the pictures of doggies.
July 25, 2010 How much for the doggy in the Old Navy window?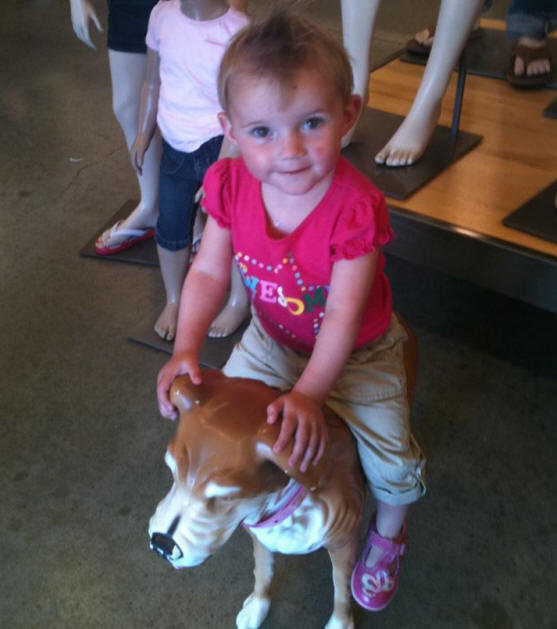 and now for something that only appears dangerous...

My girls are built for speed.
July 24, 2010 Ride Captain Ride
Parker Jane loves to move anyway she can.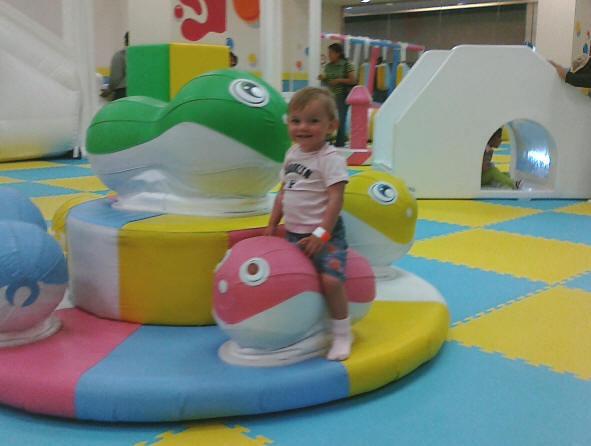 Mommy found this crazy baby play land in a local shopping center.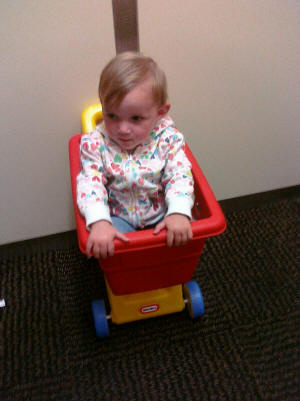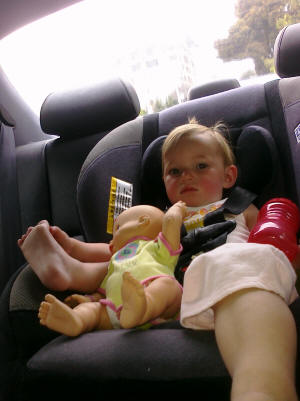 Parker Jane waiting to go...holding pattern...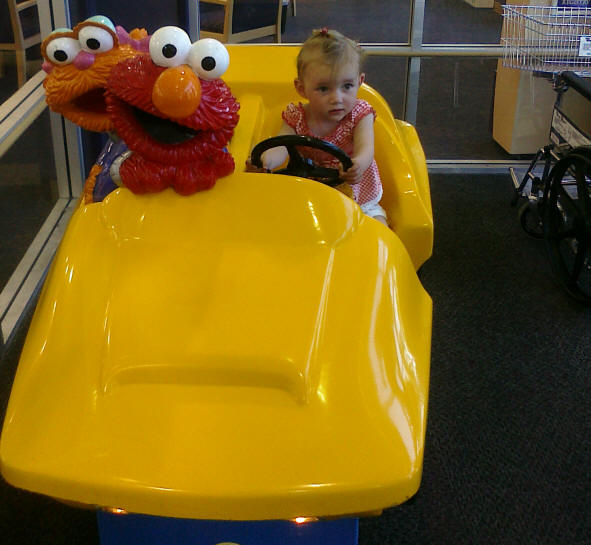 Parker Jane takes the wheel.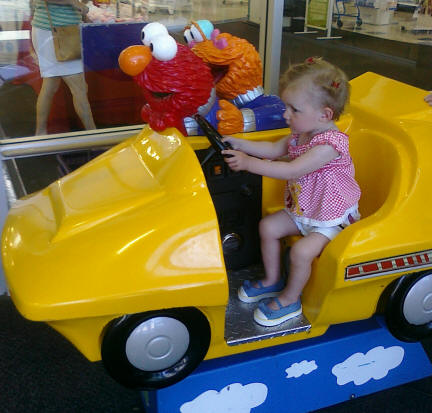 Look out.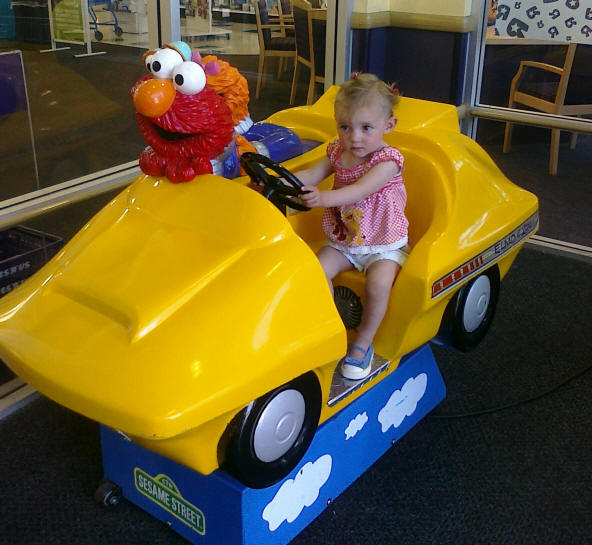 Hang on Elmo we are almost there.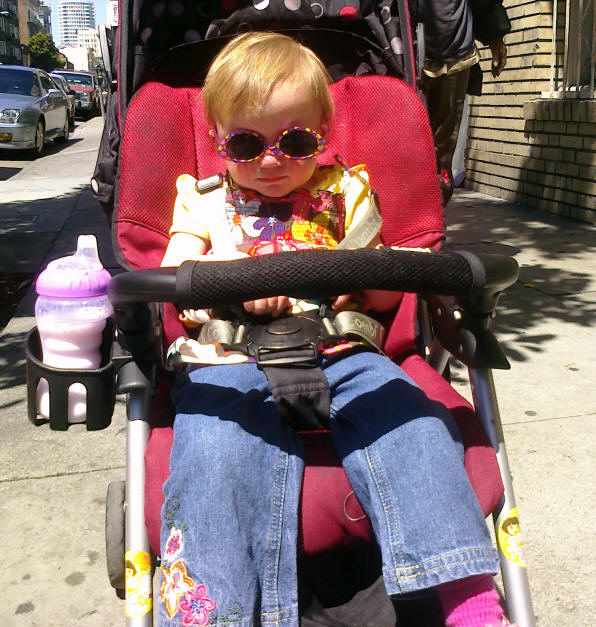 Avoiding the paparazzi with her disguise.


More News