First Bottle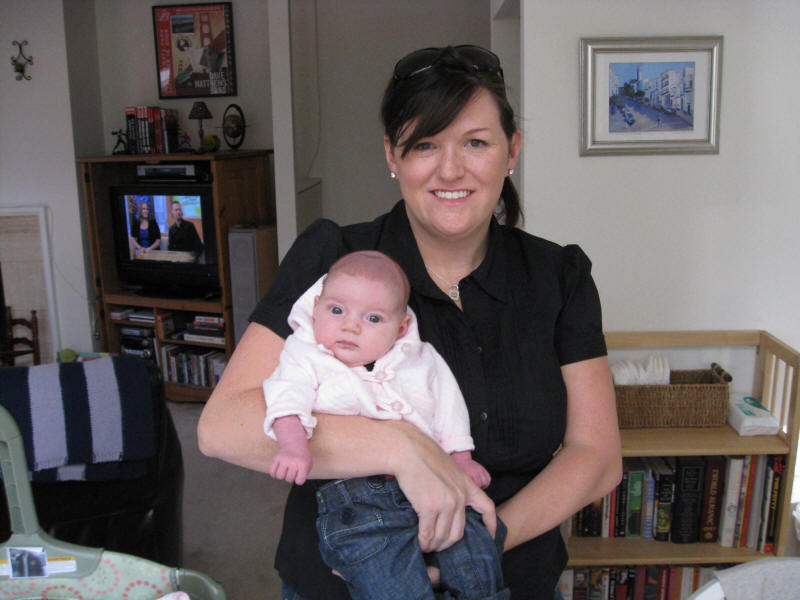 .
Off to mommy and me class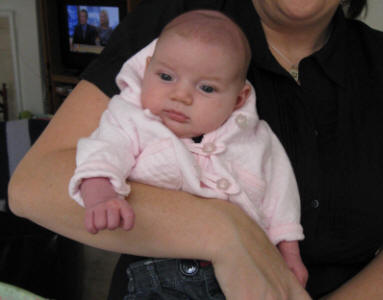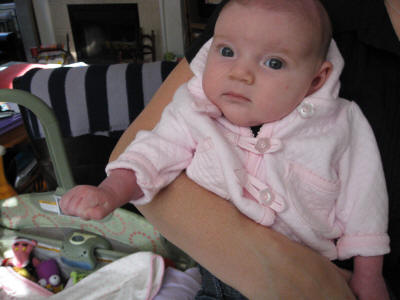 Damn thumb finally makes an appearance outside the fist. We'll keep an eye on this new development.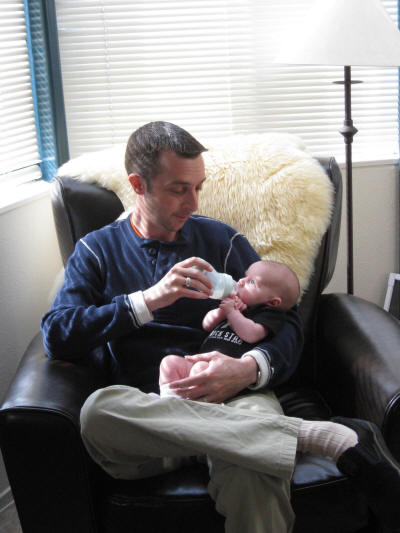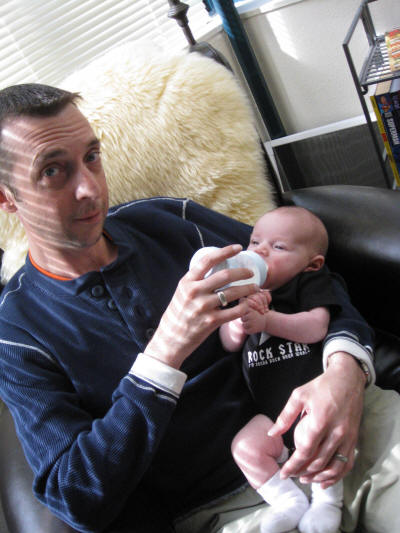 Parker's very first bottle. Like everything else with her; no fuss no muss!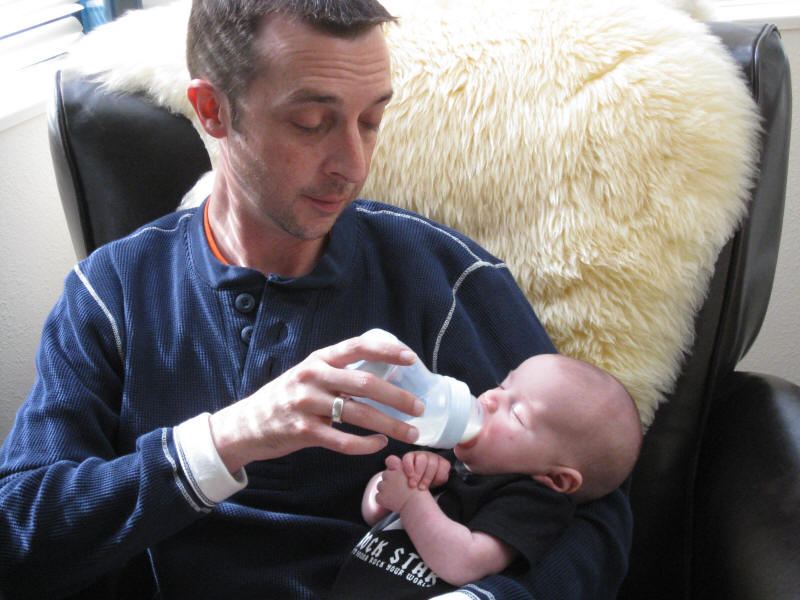 Daddy can finally feed.
And there you have it. Another milestone for Parker Jane.